BBVA Introduces The Future of Self-Service Banking
Last time you grabbed money from the ATM you probably didn't think too much about how you felt during the process. But imagine for a moment that using an ATM could be turned into a pleasant, consumer-friendly experience as opposed to a mundane task. That's exactly what one bank did.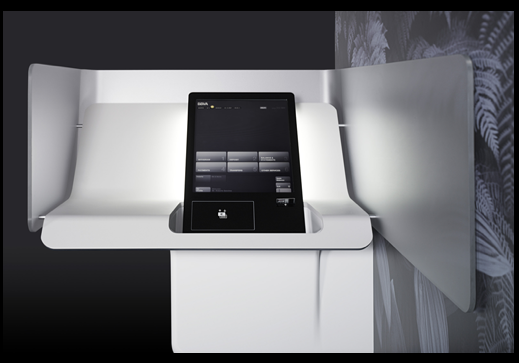 BBVA Compass Bank joined forces with a design and innovation consulting firm titled IDEO to come up with the "Future of Self-Service Banking." Approximately three years ago, BBVA came to IDEO and asked the company to help the bank completely re-think its self-service machines.
Automated Teller Machines were first introduced in the early sixties to make banking more efficient for people who didn't want to bother with actual tellers. Now BBVA is working to humanize its machines to better meet consumers' needs. The companies listened carefully to the changes people wanted when it came to banking. BBVA emphasized that its ATM machines were designed from the "user up, not components down" in order to connect with people on an emotional level.
The machine itself is designed with aesthetics in mind but it also offers a few new features:
An all in one slot which receives cash and gives back receipts so you do not have to second-guess where things go.
There is also a full touch screen to eliminate button confusion.
The machines are capable of user recognition so personalized shortcuts will show up along with your relevant account information.
To learn more, watch the informational video here.
Ask a Question