Visa RIGHTCLIQ Introduces 'Smarter Shopping'
When you type in the word "shopping" into the Google search bar you get about 920,000,000 results in 20 seconds. That's a lot of results. Visa wanted to make it easier for online shoppers to get the best deal as quickly as possible so they came up with RIGHTCLIQ where, according to the company, "web shopping finally pulls itself together."
Features
Wishspace

: This cool feature lets you select items of interest from other websites and imports them into your "Wishspace." You can rearrange items in groups you are considering, add new items, and toss others. It is all conveniently organized in one place so you can see everything you are thinking of buying from multiple stores on the Internet. It's almost like creating your own megastore.
Ping Friends

: This allows you to get comments, ratings and advice from your friends on items you are interested in purchasing. This helps you avoid any fashion faux pas you are about to commit and maybe even find a better option. This "social shopping" feature is a bit similar to the idea behind BeachMint, an in-the-works site from one of the co-founders of MySpace.
Get Organized

: RIGHTCLIQ makes sure to organize shopping as conveniently as possible by making your shipping info readily available and offering an auto-fill function so you don't have to constantly retype your address.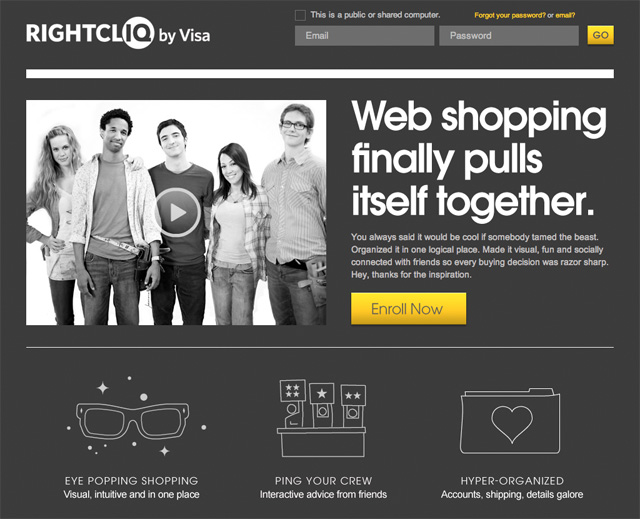 It remains what sort of impact RIGHTCLIQ will have on the online shopping world, but it is an engaging, hip and sleek website that could add a level to the Internet shopping experience. If you want to check out the features for yourself or enroll in RIGHTCLIQ visit the site here.
Ask a Question