Gas Station Card Skimmers on The Rise
Not all debit card terminals are created equal in terms of fraud protection.
Banks have reported a drastic rise in the theft of bank account data through the use of card skimmers on gas pumps, according to Consumer Reports.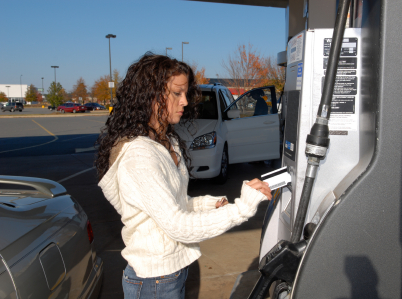 Skimmers Have Organized Crime Ties
Card skimming has been an issue in the U.S. for several years but this summer has brought an uptick in the number of skimmers placed on gas pumps.
The growth in this particular variety of fraud stems from the influx of organized crime syndicates from Eastern Europe. These gangs have set up skimming operations in the U.S., going after debit card information at gas stations. The thieves reportedly park near a tampered gas station and download the account data to laptop computers via Bluetooth device.
Western states such as Arizona, Colorado and Utah have had the most problems with skimming. Arizona's skimming situation got so bad that the governor made state inspectors perform widespread searches of gas pumps to locate and remove the devices. The best way to avoid falling victim to debit card fraud at the pump is to select "Credit." That way, you can avoid typing your PIN into the machine and making it available to criminals.
How Card Skimmers Work
Skimmers are devices thieves can install on any card reader — ATM, gas station, store or otherwise. The skimmer scans your account information just like a read card reader would. With the help of a small camera attached to the terminal, the apparatus can also capture your PIN as you type it in.
Detecting a card skimmer can be very tough if you have an untrained eye. A post at Consumerist.com provides details on what to look for.
Ask a Question