Overdraft Protection Opt-In Preferred by One-Fourth of Americans
One of the most seemingly consumer-friendly pieces of legislation passed recently by the federal government was its requirement that banks must give customers the choice to opt out of overdraft protection plans. Many Americans do not plan on taking advantage of the financial reform: According to a National Foundation for Credit Counseling study (PDF), 26% of Americans polled said they would opt-in when given the choice by their bank.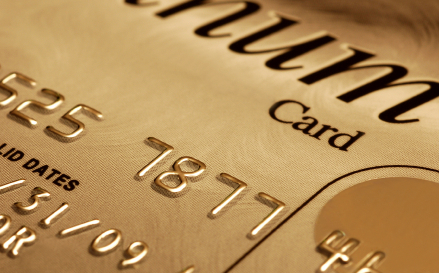 "It is disturbing that this many people live so close to the financial edge. Anticipating that they will overdraw their account, they are willing to exacerbate the problem by paying a fee to have their purchases approved," Gail Cunningham, NFCC spokesperson, said in a release. "The real answer lies in examining the root problem and resolving it, as continued overdrafts can result in some significant financial damage."
The law that went into effect August 15 gives customers the choice of opting in and being charged an average of $27 for overdrawing their accounts but being able to spend the money, or opting out and avoiding the fee but not being able to make the purchase at the register. Banks would prefer you opt-in, considering the industry generated about $18 billion, or half of its total fee-based revenue, from the fees alone last year.
There are upsides and downsides to each option: Let's take a look at the reasons you might be inclined to opt-in or opt-out of overdraft protection.
Why Opt-In?
Opting out seems like an easy choice if you do not want to incur a fee when you accidentally overdraft your account, but more than one-fourth of Americans apparently do not mind the threat of a fee.
The best reason to opt in is that you will be able to make purchases at the register no matter how much money is in your account. If your checking account only contains $3, you can still make an emergency purchase for $4. You will face a fee from the bank, but you will be able to buy the item and avoid embarrassment at the register. If you are very confident you will never face an overdraft situation, there is no reason to go to the trouble of opting out.
Why Opt-Out?
If you would rather face the potential inconvenience of being turned down at the register than face a $27 fee, opting out might be the move for you.
If you choose to opt out, you will not receive overdraft protection, meaning you won't be able to make any purchases you cannot immediately cover with the funds in your account. On the plus side, you will not be hit with any additional fees. Instead, you will need to deposit money into your checking account before attempting to make a purchase. This could be a bit embarrassing and inconvenient if it happens at the front of the grocery line, but it might be a more affordable option if you usually maintain a miniscule balance in your checking account.
Ask a Question