Obama Unemployment Bill Helps Teachers, Cuts Food Stamps
President Barack Obama signed recently an emergency employment bill that is expected to save 300,000 jobs, mostly in schools and police departments. Obama did not hesitate to sign the bill into law when it was proposed this week by the U.S. House of Representatives, despite its $26 billion price tag.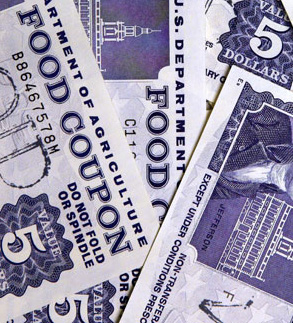 The end of summer is drawing near, and children will soon return to school, meaning politicians are facing added pressure to make quick decisions when handling the jobs picture in the education industry. The states that have been hit hardest by the nation's struggles have had to lay off teachers due to budget cuts. The quick decision to sign the emergency bill ensured many schools would maintain enough staff members to accommodate children returning in the fall.
Congressional Republicans generally did not agree with the bill and saw it as a "giveaway to teachers' unions and an example of wasteful Washington spending that voters will punish the Democrats for in this fall's elections," according to the Associated Press.
Where Will the Money Come From?
The $26 billion in aid is expected to come from the closure of a tax loophole used by corporations across the nation and also by cutting down on food stamp benefits for the underprivileged. The average New York City family on federal aid would see its monthly food stamp allotment drop to $230 from $290.
The bill will provide $10 billion to school districts to rehire laid-off teachers and also to protect the jobs of other teachers. This is expected to save an estimated 160,000 jobs, according to the U.S. Department of Labor. The other $16 billion will be used to extend increased Medicaid payments for states. Police would also reap benefits from this bill because the financial relief from the Medicaid would allow the states to keep more than 150,000 police officers and other public workers on payroll.
Democrats and Republicans at it Again
As has been their habit of late, Democrats and Republicans disagreed on what the repercussions of this bill could do for the U.S. Democrats think the bill will save the necessary jobs of hard-working people who contribute to society, whereas Republicans think the bill will add to imbalances in state funding and negatively impact states' ability to pull themselves out of debt. Many advocates for the poor and see the cuts to food stamps as an unjust way to solve the problem. Others are worried that the bill might harm businesses and negatively impact job creation.
The affected states are busy altering their budgets in expectation of the extra funding, but many do not know exactly how much they will receive.
Ask a Question