Zeus Trojan Virus Robs Thousands of Online Banking Customers
The rise of mobile banking makes us think of greater productivity, speed and convenience. Rarely do we associate this technological advancement with the risks of robbery and bank fraud. But recent news of one of a sophisticated series of cyber attacks has created greater awareness of the rising threat of attacks by "Trojan viruses."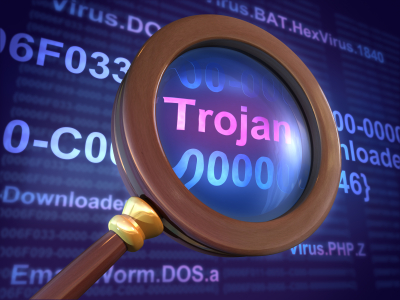 The Attack
Cybercriminals broke into the accounts of thousands of British Internet banking customers by using a malicious computer program that hides on home computers. The program stole confidential passwords and account details from at least 3,000 individuals. Since the new virus displayed fake bank statements, it succeeded in emptying bank accounts without the owner's knowledge. Internet security experts estimate at least £675,000 ($869,400) has been illegally transferred from the UK in the last month via the virus.
The Virus
Trojans hide in websites, E-mails or downloads. The latest attack used a Trojan called "Zeus v3," which hides inside advertisements on legitimate websites. Once installed
on a home computer, the program waits until the person visits his or her online bank. Once this happens, it secretly records their account details and passwords and uses the information to transfer up to £5,000 ($6,440) to other bank accounts.
How to Keep Your Account Safe
You can protect yourself from these threatening viruses by keeping your anti-virus software up to date and keeping your firewalls set to the highest level. Also, avoid opening an E-mail attachments that end in ".exe" (They are 'executable' files and can do what they please within your system.) If you think your machine has already been infected, contact your bank immediately. More often than not, your bank will assess whether you are a genuine victim of fraud and will reimburse you.
Ask a Question