FDIC Institutes Open Door Policy for Dodd-Frank Act
Want to give the government your thoughts on the banking industry? Now is your chance. The Federal Deposit Insurance Corporation (FDIC) announced Thursday a new open door policy on regulatory reform. The policy will give the public more insight and input into the process of rolling out the new regulations included in the Dodd-Frank Wall Street Reform and Consumer Protection Act, which was signed into law last month.
"Now that Congress has acted and the President has signed the bill into law, it is in the regulators' ballpark to implement the new reforms as quickly and openly as possible," said FDIC Chairman Sheila Bair. "I think transparency is a significant issue for each step along the way. We owe it to the public to have an open door policy so that people can see for themselves how financial services reform is going to be implemented."
Increased Transparency
The backbone of the new financial regulations is consumer protection and enhanced disclosure of terms by financial institutions. Throughout the course of the debate on the act, its proponents have touted the fact that consumers will be able to make better decisions with more information at their fingertips. The FDIC's latest ruling reinforces this stance.
The government will hold a series of roundtable discussions with citizens outside of the banking industry. This is meant to give the public the opportunity to voice its opinions on the new laws and how they should be implemented. If you or your organization is interested in meeting with FDIC officials, you can submit a form via FDIC.gov to request a meeting.
If you can't make it to the meetings themselves but want to keep up with the discussion on the issues, you can follow along with webcasts of the proceedings at the FDIC site.
Click here for more information on the policy from the FDIC.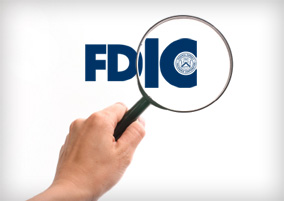 Ask a Question