Congress Warms up to Online Gambling
Nearly four years ago, the U.S. Congress decided to crack down on online gambling because of worries that it promoted things such as money laundering, underage betting and other organized crimes. This ban didn't deter many gamblers, who turned to the plethora of other gambling websites offered by foreign countries.
Now, in wake of the poor economy, U.S. Rep. Barney Frank (D-Mass.) wants to reevaluate the ban on online gambling.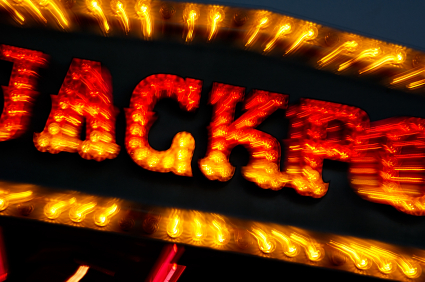 Plan Would Regulate, License Web Gambling
Chairman Frank, the House Financial Services Committee Chairman and a sponsor of the Dodd-Frank Act, proposed a bill that would "amend title 31, United States Code, to provide for the licensing of Internet gambling activities by the Secretary of the Treasury, to provide for consumer protection on the Internet, to enforce the tax code, and for other purposes." If the bill were eventually passed and signed by President Barack Obama, the bill would set up a basic plan for licensing and regulating the online gambling market.
This bill would recognize that there are gamblers in the U.S. whether the government blocks the site or not, and it would offer protection for these players as well as minors. It was recently approved by The House Financial Services Committee now it is up to Obama to pass and sign to decide whether or not Internet gambling would be legalized with a better method of regulating and licensing activity.
Potential Bumps in the Road
One of the biggest hurdles this bill may face is that if it is not passed into law this year, it will basically have to start from square one next year. Republicans have voiced the most opposition to this bill, voicing concerns about the criminal activity and addiction this kind of lenience could promote. Though Republicans generally champion individual citizens' rights to do as they wish outside of government control, legalizing gambling would add to government payrolls, an idea Republicans generally oppose. Conservatives also feel that this would add to the debt many individual Americans struggle to control. Democrats think this would help increase revenue in America and also help monitor gambling activities that are already occurring.
iGambling Business came out with a report that said, "There were 774 online casinos listed by Casino City Online (a site that tracks gaming sites), comprising 33% of the market for online games in terms of numbers of sites, compared with 34% two years previously. Poker makes up 22% of the market (28%: 2008) followed by sportsbooks at 18% (18%: 2008) and bingo at 16% (14%: 2008)."
Clearly online gambling is a big business. Whether the government will have any control over how Americans gamble will be determined by the end of this year.
Ask a Question