CD Rates are Falling: Bad News for Savers
If you've got a large portion of your savings tied up in CDs, the bad news keeps on coming.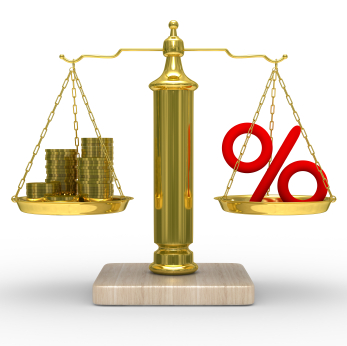 According to MyBankTracker.com's updated rates tables, the national averages for CD Rates have been slipping lower and lower. Based on the past four months (May 14 – August 11) figures show:
3 month CD National Average: .45% to .42%
6 month CD National Average: .66% to .64%
9 month CD National Average: .68% to .64%
12 month CD National Average: .94% to .92%
24 month CD National Average: 1.42% to 1.31%
36 month CD National Average: 1.42% to 1.67%
48 month CD National Average: 2.16% to 1.94%
60 month CD National Average: 2.54 to 2.33%
None of the of the eight figures showed any improvement in the past four months. Even the CD rates that come as special offers for enrolling in different bank programs have steadily declined. A post in The New York Times' Bucks blog cited research from Market Rates Insight that produced similar figures. The company also reported consumers are still putting money into accounts despite the decreasing rates. This can be explained by low expectations of the economy. Consumers who have less faith in the U.S. economy will be more likely to save their money as opposed to spending it, no matter how low CD rates are.
Low Rates Affect Many
The news of low overall interest rates could be good for borrowers and not so good for savers. Borrowers can look forward to paying lower fees when returning money on a loan which will them help pay off debt more quickly.
Savers are not so lucky. If you are living on a budget and stashing away money for later in CDs, you will not see high returns on those accounts. Many economists don't see the problem improving in upcoming years. It can be frustrating if you are attempting to be responsible with your finances but not seeing much in return.
Seeing the dismal returns on CD rates can be very discouraging, but there are still positives to having a CD. With a CD you are less likely to take money out of your account to spend on frivolous purchases. If your savings are not growing as quickly as you like, you can still rest assured that they are not being spent. MyBankTracker.com recently wrote about "How to Earn With A CD Despite Low Interest Rates".
Ask a Question