Baby Boomers' Views on 'Basic Needs' Skewed
A recent Mainstay Investments survey showed results that some may find surprising and others might find typical. The survey, first reported on by The Wall Street Journal, evaluated the differences between generational views of basic needs.
And The Survey Says…
Mainstay Investments interviewed 1,049 "Baby Boomer" consumers between the ages of 45 and 65 to see what they viewed as things they couldn't live without. Here are some of the more surprising results:
84% believed that Internet Connection was a basic need.
66% surveyed said that shopping for birthdays and special occasions was a basic need.
50% said taking a family vacation once a year was a need, as opposed to a luxury.
43% also reported that a professional haircut/color was something that they needed.
The baby boomers surveyed mentioned that they were willing to make budgetary changes to be able to maintain their current lifestyles. Meaning, if they had to work a few years longer, or put away more money for retirement this was okay as long as they could spend now on the things they wanted. Three in four respondents said they would prefer to spend less so they could invest more toward a comfortable retirement. Nearly half (47%) stated they wouldn't mind downsizing their homes in retirement to cover their lifestyle expenses.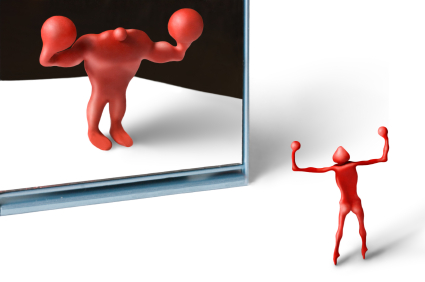 What do the Figures Mean?
This survey shows that values definitely have shifted in the baby boomer generation as work hours have become longer and technology has grown more advanced, among numerous other lifestyle changes. Boomers have been spending more in their pre-retirement years than past generations did, but the weak economy has forced many to go from spending to saving. The changes in retirement figures are apparent but it is difficult to pinpoint whether or not this can be attributed to an increase in spending on things other than basic needs.
Those who were spending money were also making money, so it did not seem much of a problem at the time. Figures show that some boomers opt to work past their 70th birthday as opposed to the 62- to 67-year average retirement age, while others are just turning to retirement planning later in the game. Retirement has not been a focus in many peoples lives, as shown in the 2010 Survey about Retirement Savings and Planning.
The fact that Americans are putting a higher value on luxuries, even going so far as to consider them necessities, could be a reason for some of the debt troubles our nation is facing. The boomers that are facing retirement soon have some lifestyle choices to make: Will they start living on a budget now to enjoy a comfortable retirement? Or will they continue living the way they are and push retirement back?
What would you do? Let us know in the comments:
Ask a Question