FDIC Gives Banks Suggestions on Overdraft Fees
The government has plenty to say about the way banks should administer overdraft fees. The question is, do banks want to listen?The Federal Deposit Insurance Corporation (FDIC), which helps insure and govern banks, issued suggestions recently on how banks should treat overdraft fees. This came about a month after the government's Dodd-Frank Wall Street Reform and Consumer Protection Act forced banks to give customers the choice to opt-in or opt-out of overdraft protection plans.
Allowing customers this choice was a positive step from a consumer's perspective, as it gave consumers the ability to monitor their banks' activities more closely. Banks won't see the same benefits, as they stand to lose money as customers opt out of the fees, which average $27, according to the National Foundation for Credit Counseling.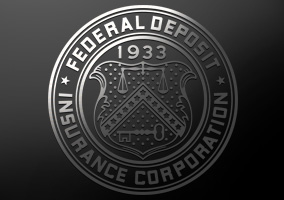 FDIC Pushes for Responsibility From Banks
The corporation suggested in its release that banks "monitor accounts and take meaningful and effective action to limit use by consumers as a form of short-term, high-cost credit." It said banks should think about giving frequent overdraft customers (six times or more per year) to pursue alternative accounts or plans that would come with fewer penalties. Some of these options could include overdraft lines of credit, linked savings accounts or small loans to bolster their finances. The bottom line of the FDIC's statement is that a bank should not treat its overdraft protection program as a way to take money from customers, but rather an optional, transparent agreement that customers enter with complete understanding.
To read the FDIC's suggestions, click here.
Banks Fight Back
Banks are resisting the government's anti-fee push. Since only 26% of consumers would willingly opt into overdraft protection plans, banks could lose a substantial source of income.
On top of that, the government is now suggesting that banks begin processing customers' transactions chronologically to lessen the chances of accidental overdrafts. Many big banks do not process withdrawals chronologically, which can be confusing for customers and result in extra overdrafts. Wells Fargo recently took a $200 million hit in federal court because of its overdraft practices, but that didn't stop Bank of America®, Chase and Citibank from telling The Los Angeles Times that they had no plans to change their policies. According to The Times, Wells Fargo brought in $1.4 billion on overdraft fees last year alone, making its $200 million penalty seem like pocket change.
What do you think of overdraft protection? Would you opt-in or opt-out? Let us know in the comments section:
Ask a Question