Most consumers assume that deposits in a particular bank are held by said bank, but that's not necessarily true. Your bank could simply be a front for another financial institution. So it may come as a surprise that your deposits can actually be backed by another financial institution — possibly an institution with which you already have a relationship.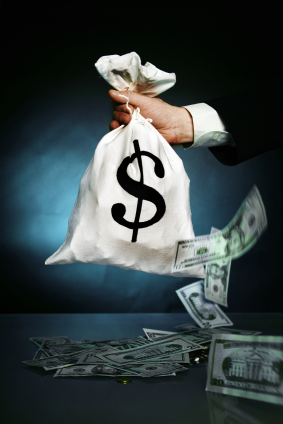 FDIC Insurance Limits
The common thought would be that as long as your bank continues to offer competitive interest rates, unique banking features, and better financial products and services, you could care less about the true identity of your financial institution.
The FDIC advises otherwise because of the ramifications you could face regarding the FDIC's insurance limit. According to the FDIC, deposits in separate branches of an insured bank are not separately insured. Therefore, deposits of a subsidiary bank under a different name are legally tied to the parent bank. It presents the possibility that you might unknowingly exceed the government's $250,000 insurance limit.
How Could You Be Affected?
The primary concern to banking customers is how changes to their bank would affect their compliance with the FDIC insurance limit. Or, discontent customers who didn't want to be affiliated with a particular bank could find their funds exactly where they didn't want them.
Here are two instances in which you could end up with multiple accounts at the same bank:
1. Bank failures and acquisitions
With the waves of bank failures following the financial crisis, we've watched plenty of bank deposits change hands. When a bank fails, the insured deposits often transferred to another bank. If you happen to have an account at the acquiring bank, your combined balances could surpass the FDIC insurance limit.
ING Group, the parent institution of the popular online bank ING DIRECT, will sell off their profitable online banking operation by 2013 to comply with European Union rules. Should ING Direct be sold to a major U.S. national bank, ING Direct account holders could find themselves needing to move their money to stay within FDIC insurance limits.
2. Internet banks
Consumers are less fond of the banking industry than they were a few years earlier. We are seeing "new" online banks emerge trying to revolutionize how we bank. In essence though, they serve as an interface between the members and larger, fund-holding institutions.
SmartyPig, a goal-oriented online savings bank, is currently offering an attractive savings rate of 2.15% APY on balances up to $50,000 (as of August 16). SmartyPig is not the financial institution holding depositor funds. Instead, funds by SmartyPig account holders are deposited with BBVA Compass, a brick-and-mortar bank insured by the FDIC.
Another upcoming banking innovation is BankSimple, a banking model that stresses a simple financial services model compared to the pains of using a traditional bank. Deposits with BankSimple will most likely be FDIC insured through their partner bank. In the end, BankSimple might claim it is not a bank, but account holders will probably still find their money in the hands of a bank.
FDIC official Jim Deveney answered a few questions about how the FDIC insurance limit works: