Low Mortgage Rates Make Refinancing a Popular Option
Whether you're making the decision based on popular appeal or just common sense, now seems like the time to refinance your home loan.
The number of borrowers who are restructuring their loans is growing as mortgage rates fall. Because mortgage rates are sitting near the lowest levels of recent memory, refinancing makes a lot of sense if you're looking for a better deal on your home loan. According to mortgage-backing company Freddie Mac, about one-third of borrowers who refinanced 30-year loans chose to change to shorter, 15- or 20-year mortgages.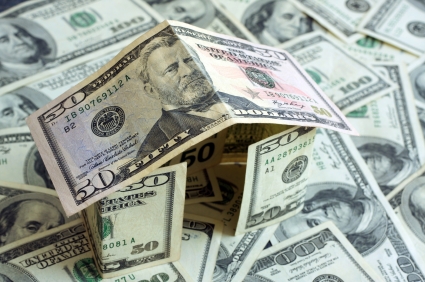 Advantages of Refinancing Now

If you refinance your home loan to shorten the term of the deal, you will incur more expensive monthly payments. That's why low mortgage rates can make it easier to refinance. If you have a steady stream of income, you might be more prepared to take on a 15-year loan at just under 4% (current) than you would at nearly 5% (about one year ago). The current average rate on a 30-year loan is 4.44%, making the prospect refinancing to a 15-year loan all the more enticing.
If you are paying a 6.5% interest rate on a 30-year mortgage with a $200,000 principal balance, refinancing to a 20-year loan could save you $70,000 in interest, according to USA Today.
Poor Finances Keep Some From Altering Loans
If refinancing is so advantageous, why isn't a greater portion of the nation's borrowers making the move?
The answer is, some can't afford to, given the economic climate. Because of unemployment and widespread pay freezes, Americans aren't seeing the steady income gains they did in the past. Someone who makes the same salary they did eight years ago when they originally took out their mortgage isn't likely to refinance to a plan with higher monthly payments. Many borrowers have seen their houses lose value because of the sagging housing market or unsightly foreclosures in their neighborhood. Even if these borrowers wanted to refinance, banks — at the behest of the government — are adhering to tougher mortgage-lending standards in the wake of the mortgage meltdown and financial crisis. It's tough these days to get a mortgage if you're marginally qualified, and it's also tough to refinance your current loan if you're not in better financial standing now than you were a few years back.
To take a look at which banks are offering the lowest rates on 15-year, 30-year or other mortgages, click here.
Ask a Question