New Overdraft Protection Rules: Which Banks Do They Hurt Most?
With fresh overdraft protection rules in effect, customers can finally avoid those $30 dollar fees every time they withdraw or spend too much cash. Many banks, however, are paying the price for customers' newly found privilege. TheStreet.com found out which banks drew the biggest percentage of their revenue from the fees, revealing the banks that will be hit hardest by this part of the government's move toward consumer-friendly policy.TCF Financial Has Most at Stake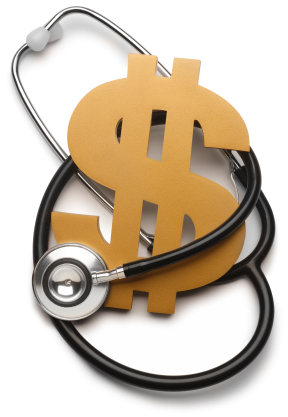 TCF Bank currently possesses the largest portion (25%) of service charges in its operating revenue. Though it may be too early to predict the effect of customers having to opt-in will have on TCF, in its second-quarter filing with the SEC the company stated that around "50 percent of TCF's totally impacted checking accounts have elected to opt-in as of June 30, 2010." Keep in mind that June 30th was 45 days before the August 15 deadline, meaning many more customers could have done away with their protection plans.
International Bancshares Places Second
The second-quarter revenue of International Bancshares (IBOC) of Laredo, Texas, consisted of $25 million of deposit account service charges, totaling 19.2% of the bank's revenue. In its second-quarter filing, International Bancshares made no comment about the potential impact on its revenue from the overdraft protection opt-in requirement.
Regions Financial, Largest Bank on List, Ranks Third
Regions Financial received 12.9% ($208.7 million) of its second-quarter operating revenue from deposit service charges, up 3% from a year earlier. During the company's second-quarter conference call, David Turner, RF CFO, said the impact from the overdraft service opt-in requirement for ATM cards would be "a net reduction of service charge revenue of $72 million in 2010." It should be noted that there was a large divide between numbers two and three on the overall list, with Regions accruing about 6% less of its revenue from fees than International Bancshares.
Here's the complete top 10, as reported by TheStreet.com:
Rank — Bank — % of 2nd-quarter revenue from fees
TCF Financial (Minn.) — 25.2%
International Bancshares (Texas) — 19.2%
Regions Financial (Ala.) — 12.9%
UMB Financial (Mo.) — 12.2%
Bancorp South (Miss.) — 12.2%
Cullen/Frost Bankers (Texas) — 11.0%
Associated Banc-Corp (Wis.) — 11.0%
M&T Bank Corp. (N.Y.) — 10.8%
FirstMerit Corp. (Ohio) — 10.5%
Popular, Inc. (P.R.) — 10.3%

Ask a Question