Quicken Online Closing, Combining With Mint.com
Quicken Online is no more, and users have ten days to move their data to Mint.com if they want to continue using the personal finance service. Quicken sent an E-mail Thursday to its online members notifying them of the change and providing some instructions. Quicken failed to automatically merge its customers to the new system, leaving it up to users to make the move on their own.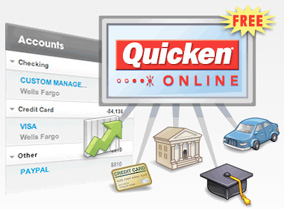 What to Do
If you're a former Quicken Online customer who wants to continue service through Mint.com, you need to export your personal data as a CSV file from the Quicken system before August 29. On August 29, Quicken Online will wipe all the data off its system completely to ensure customers' personal information is not compromised. Quicken recommends users simply input their accounts into the Mint.com system to keep their tracking up-and-running.
You can import to Mint.com a list of your Quicken Online transactions — dating back to January 1, 2010 — by signing up and adding "Quicken Online" as your first bank account. You won't be able to transfer all of your information, but at least you can keep your transactions from the first nine months of the year. Quicken's desktop platforms will not be affected by the change.
A 'New Mint.com'
According to the E-mail, Quicken has been working behind-the-scenes to integrate its services with Mint.com's current site to create "a single online personal finance solution." The new Mint.com will include twice as many financial institutions, allow for manual entry of cash and pending transactions and will feature a new Goals section.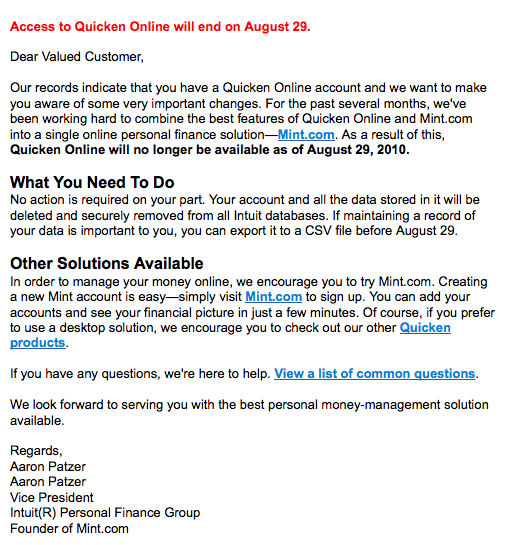 Click here for more information on the move from Quicken.
Ask a Question