Visa Tests Cell Phone Payment Technology With Bank of America
Visa and Bank of America® are bringing to life technology that will allow users to use their smart phones to pay at retail registers. The companies plan to run the test program from September until the end of the year in the New York area, according to Reuters. Those chosen for the beta release will attach tiny hardware chips to their smart phones. These transmitters broadcast a radio signal over a very short distance, making it possible for customers to pay by bumping their phone into a specific spot on the payment portal or by flashing it past the spot. Bringing the chip near the portal would transfer bank account and transaction information and complete the purchase.
Plenty of Competition
Visa was among the first companies to discuss bringing retail payment capability to smart phones, but companies from outside the credit card industry arrived hot on Visa's tail. Mobile phone providers Verizon and AT&T reportedly discussed launching a contact-less payment system in concert with Discover.
The smart phone market is one banks are striving to capture. Five million Bank of America® customers currently use their phones for banking, compared with the 29 million who access their account information online. But the number of mobile banking customers is almost certainly sure to grow as tech-savvy youngsters purchase higher-end phones and older consumers catch onto the new technology. Smart phone penetration is increasing steadily: 42% of all phones sold in second quarter 2010 were smart phones. iPhones, Blackberrys and Androids are among the most popular smart phones.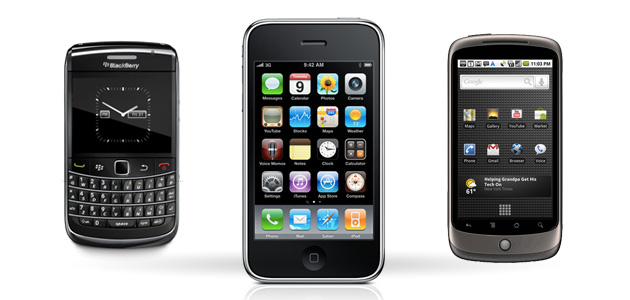 Moving Toward Mobile
The technology might be considered cutting edge in the U.S., but Japanese consumers have used similar tools for years.
It is currently unknown how many users will take part in the test run. Visa will reportedly perform another test by partnering with U.S. Bank in October.
Bank of America® has pushed its online and mobile platforms hard lately. As what could be viewed ultimately as a cost-cutting move, the bank recently introduced an e-Banking package. E-Banking offers free checking service for customers who do not use the bank's teller service. E-Banking customers can use ATMs, online banking and mobile services at no charge.
Would you use your smart phone to pay at the register or is it unnecessary? Do you think this presents any extra security concerns? Tell us in the comments section!
Ask a Question