Free Paper Copies of Checks No Longer Available Through Many Banks
Say goodbye to the days of receiving copies of your checks with your statement free of charge. In a time of budget-pinching regulations and economic instability, banks are looking to save money any way they can, including charging you for paper check imaging. It might not be that big of a deal for you: Perhaps you've immersed yourself in online banking and have already automated all of your payments. In that case, you don't really need to receive physical copies of your checks. But if you're still the type who tries to keep immaculate physical records and track all of your incoming and outgoing expenses, balancing your checkbook might be getting a bit more expensive.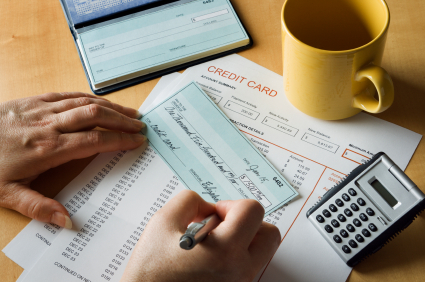 Let's take a look at how the five largest banks in the U.S. handle issuing copies of checks to customers:
Chase Bank
If you open a standard Chase Checking account, you'll need to pay $3 per month to have all images of your checks put into your statement. If you up the ante and opt for either Chase's Premier checking account or Premier Platinum checking account, you can receive checks with your statement at no extra cost.
Bank of America
Bank of America's checking accounts charge $3 per month for physical copies of old checks. If you opt out, you can still view copies online. If you include Bank of America's "Check Safekeeping" service on your account, you will receive the first two copied checks of each month for free. Check copies are $3 a piece after that.
Citibank
Citibank charges Basic Checking customers $5 to receive a copy of a check in the mail. If you upgrade to Citigold Checking, the service becomes free. Citibank also offers free check viewing through its online service.
Wells Fargo
Wells Fargo checking accounts charge members $1 per month to receive basic check images (10 per sheet, only the front of the check displayed) and $2.50 per month to receive the premium check imaging service (five per page, front and back both included). It's interesting to see Wells Fargo, which is closing off access to free checking, offering one of the most competitive check imaging service rates.
US Bank

All of the US Bank checking accounts come with similar rules on check return and check imaging. To receive images of your checks, you must pay $1 per statement cycle. To receive copies of returned checks, the cost rises to $5 per month.
The simple way to avoid the costs affiliated with check imaging services is to open an online banking account with any of the five aforementioned big banks. Most banks use a smart deposit system that takes pictures of all your deposits, ensuring you can view the checks you deposit and the checks you use to pay for items. Online banking services are generally free and usually can be set up by visiting a branch at your bank.
Ask a Question