Demand Higher Than Supply of On-Campus Jobs
If you're a student who is worried about finding a job after graduation, you might want to focus your energy on finding an on-campus job first: It's becoming more and more difficult these days. Economic cutbacks across the higher education landscape have made it more difficult for colleges to give students work in places like cafeterias and libraries. The federal government, along with many state governments — which subsidize public universities across the nation — are trying to climb out of substantial debt. The way states are going about this is cutting services such as public transportation and education. Because so many staff members at universities are tenured professors who cannot be given pay cuts, the money has to come out of the payroll at lower levels. This hurts student workers, who usually fill entry-level or administrative positions on campus.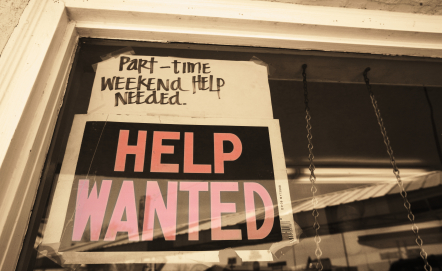 Cuts Make Job Search Tough
With students heading back to school this month, the on-campus job market is at the tightest point of the year. More students than ever are vying for jobs. Unfortunately for those job-seekers, fewer jobs await them at some schools.
The University of Kansas cut its work-study funding by 25% heading into this year, according to The University Daily Kansan. This drop came after the school offered a record number of work-study positions last year as a result of the federal stimulus plan. Even last year, the odds were against students looking for an on-campus job at KU. More than 25,000 applications poured in for just 650 open positions, 39 inquiries per job, according to the paper.
The University of Georgia, another major public university, might not be cutting on-campus jobs, but the number of applicants has increased appreciably. Two years ago, 3,400 UGA students applied for jobs through the work-study program, according to student paper The Red and Black. That number increased to 5,000 last year, a 47% jump from the previous year.
On-Campus Struggles Mirror Real-World Difficulties
The job picture on some college campuses might be worse than the overall job market, but the economy as a whole isn't creating many jobs.
As of June 2010, there were eight unemployed people jockeying for each available job in Miami and Detroit. Large cities such as Las Vegas and Los Angeles approached those levels, with seven job-seekers for every opening. Washington, D.C., New York City and Baltimore were the three cities that fared best, with one unemployed citizen per job opening. Overall, the national unemployment rate remains just below 10%.
Ask a Question