AIG Repays $4B of Bailout Money
AIG will repay $4 billion in taxpayer aid in what is said to be the bank's single largest repayment of bailout loans so far, according to The Associated Press.
Repayment Still Up In the Air
American International Group (AIG) received a whopping $182 billion of federal bailout funding to avoid collapsing during the financial crisis. The bank currently owes about $101 billion. AIG has been working hard to sell off assets in order to pay back its debt. After selling $4.4 billion in debt to investors, the bank will send nearly $4 billion to the Federal Reserve Bank of New York. AIG will still owe the Fed $15 billion after the $4 billion repayment. With added interest the total might be closer to $21 billion.
"This is continuing tangible evidence of AIG's progress in repaying the American taxpayers," Robert Benmosche, AIG president and CEO, told the AP. "AIG is getting stronger every day. We still have more work to do, but we will finish the job and make sure we repay the American taxpayers."
These repayments are a step in the right direction, but many still hold doubts about AIG's ability to repay its debt. The Congressional Oversight Panel is one of the groups that is unsure. In a June report, the panel said it wasn't sure if U.S. taxpayers would ever recoup the full $182 billion AIG borrowed.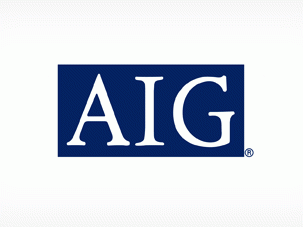 AIG Stock Rises
ILFC, a Los Angeles-based airplane-leasing company that has struggled to pay off loans, looked to AIG for help earlier this year. They have now found a demand for bond offerings and can start paying back the money they owe to AIG. This repayment is a big benefit to ILFC as well because it will release nearly $10 billion collateral pledged to the Federal Reserve.
After that news broke, AIG saw a 0.3% rise in shares to $35.45 on the New York Stock Exchange.
Ask a Question