Mortgage Fraud Rates Rising
Record low rates might make now the time to take out a mortgage, but there is one thing to look out for: Mortgage fraud is re-emerging as a serious problem around the nation after it fell largely dormant during the meltdown of the mortgage market.Losses as a result of mortgage fraud rose by 17% in the past year, according to research by CoreLogic. This was a major step backward after fraud rates fell by nearly 60% the previous year. The rise in fraudulent mortgages came from swindlers devising new and creative ways to bilk homeowners and lenders.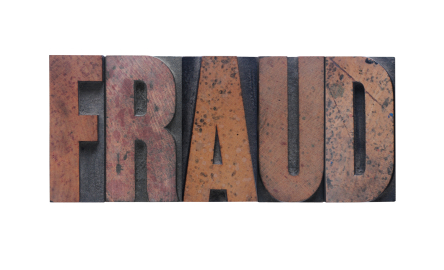 The New Face of Fraud
The mortgage market is in some ways much safer than it was a few years ago, but criminals are finding ways around the safeguards.
Mortgage lenders like banks and government-backed firms like Fannie Mae and Freddie Mac have tightened up their lending practices, no longer handing out loans to borderline applicants. In the past, some lenders might have issued loans without firm documentation. In the new world of mortgage lending, every loan comes with proper legal documents, making it a bit tougher for fraudsters to profit. "No-doc," or documentation-free loans, presented criminals with an opportunity to profit by applying for a mortgage with a legitimate front before taking the bank's money and leaving the home to be foreclosed upon. Now, fraudsters are turning to more complex capers to circumvent laws.
One way mortgage fraud can come about is through application fraud. To file a fraudulent application for a mortgage, a criminal often steals the identity of someone with good credit and uses their name to apply for the loan. By using fake identification and making connections within mortgage-lending companies, some criminals are able to net big sums by turning in fake applications. All it takes is a social security number of someone with solid credit, in some cases.
In one large-scale New Jersey fraud case covered by The Wall Street Journal, 29 people were charged with participating in a $5.5 million scheme that involved 17 properties. Among those charged: Real estate agents, an appraiser, mortgage consultants, a bank employee, and a mortgage broker. When those inside the industry are involved, it's tough to stop fraud from occurring.
Mortgage Fraud More Prevalent
Back in mortgage fraud's heyday four years ago, criminals took about $30 billion from the mortgage market. The total dropped in 2008 to just more than $10 billion before trending upward to about $14 billion this past year. That means about 0.7% of all mortgage loans came from fraudulent data.
Filing of improper applications is still the most popular variety of mortgage fraud, but it is becoming less popular. In the past four years, application-based fraud has fallen from about 70% of all mortgage fraud to about 59%. Fraud via inaccurate credit report is also declining. In 2006, more than 10% of mortgage fraud came from fake credit reports, compared with the present near-zero level. The practice of fraud-by-appraisal, which is becoming increasingly popular, makes up about 30% of all mortgage fraud cases.
Ask a Question