First College Apartment? Cut Down on Stress With Group Pay
Remember your sophomore year of college when you moved out of the dorms and into your first apartment? The excitement of living with your best friends, making your own rules, and having your own space probably trumped the new responsibilities of paying rent, utilities and other expenses. Now it's your child's turn to experience the thrills and drawbacks of independence. Although a student's first apartment offers much of the freedom college kids have been yearning for, it does come with a new set of financial responsibilities. Even if your child is still dependent on you as their main source of financial support, they will still be in charge of managing expenses and paying bills.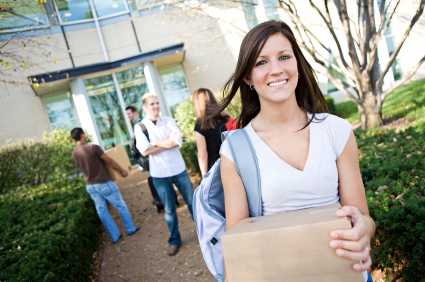 WilliamPaid is a company that understands the ups and downs of renting an apartment during college. To help students and parents, the company created a feature called GroupPay that makes the whole payment process more convenient. One of the toughest things about living in that first apartment is learning how to manage finances, mainly because not only is your college student now responsible for themselves but they have friends that also are expected to know how to budget and pay bills on time.
Discussing money with their friends is not fun and can be tough for many college students, but it is necessary to make sure everything is paid on time. It can also be difficult to confront a roommate who is not making payments.
"For many students heading back to school, this will be the first time they will be responsible for making a monthly rent payment," said Evan Silverman, WilliamPaid CEO. "We've heard time and again about the headaches and drama that surround monthly rent payment for students. Our Group Pay feature reduces that monthly stress by allowing each roommate to confidentially schedule their payment using one of several payment types, with alerts being sent to the other roommates."
How Group Pay Works
WilliamPaid is a website design to organize and customize payment plans for renters. Here are some of its features:
Automatic rent payments: This option is great for the forgetful college student or one who is always on the go. They don't have to worry if rent is paid each month because it is automatically deducted from their accounts.
Ability to create groups: This new Group Pay feature makes it easier for roommates to split the rent. Now everyone is responsible and there will not be any tense conversations for the one person delegated to pay rent.
Flexibility of payment options: You can use credit or debit no matter what form of payment the landlord requires. You, the parent, can have the payment taken out of your account so you don't have to transfer money to your child's account.
Builds credit through rent payments: WilliamPaid offers to report your child's monthly rent to the credit bureau so he or she could start building credit.
WilliamPaid Extras
The company is offering a free $25 Restaurant.com gift certificate for those who sign up now. There is also a PerkStreet Financial rewards offer when you pay rent through GroupPay with your PerkStreet card. You probably don't want to think of the kind of debauchery that will be going on at your college kid's apartment, but at least with WilliamPaid you will know the rent will be on time.
Ask a Question