Americans Still Unhappy With Credit Card Companies
American consumers aren't happy with credit card companies. Customer satisfaction rated 714 out of 1,000 in the 2010 U.S. Credit Card Customer Satisfaction Survey, conducted by J.D. Power and Associates.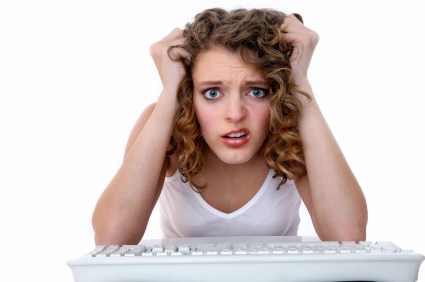 Consumers' contentment with their credit card issuers was up from one year ago but lower than it was in the two previous years the survey was conducted. Credit card contract terms and billing services were the areas in which the companies improved most. The Credit Card Accountability Responsibility and Disclosure (CARD) Act, which is in the process of being rolled out by the government, is intended to make the credit card industry more consumer-friendly and less predatory. But it turns out not all consumers benefited from the CARD Act.
"Despite massive efforts by the credit card industry during the past year to educate customers about credit card terms as a part of the CARD Act, customers' grasp of those terms continues to be elusive," said Michael Beird, director of banking services at J.D. Power. "Sixteen percent of card customers report that they did not receive CARD Act disclosures. Among those who did, only two-thirds state that the disclosures improved their understanding of how the act affects their individual circumstances. Furthermore, only one-third of cardholders say they 'completely' understand their credit card terms."
The number of customers who said they "definitely will not switch" card companies in the next 12 months declined for the third straight year. This year, 22% of consumers said they definitely would not choose, down from 25% a year ago and 30% in 2008.
American Express is Nation's Favorite
American Express is America's most popular credit card company yet again. The company reeled in its fourth straight victory in the J.D. Power survey.
American Express earned an overall score of 769 and rated well in all of the categories examined. Discover was a close second at 757 — it fared well in terms of interaction. U.S. Bank came in third at 727. The common features of the companies that rated well included responsive customer service, attractive rewards programs and the ability to quickly and effectively fix any problems that might arise.
About the Survey
The survey, conducted in Spring 2010, used six key factors to determine how happy people were with their credit card company. The study took into account interaction; credit card contract terms; billing and payment handling; benefits and services; rewards plans; and troubleshooting. The survey included 8,500 American credit card users.
If you're among the 78% of Americans who might be in the market for a new card company, the place to start looking is the credit card rates table.
Ask a Question