Happy Workers More Productive, Richer
Monday is the first day of the work week and the day that most Americans dread. It's not breaking news that most people dislike waking up each morning and dragging themselves to work, but with such a weak economy not everyone can afford to hold out for their dream job.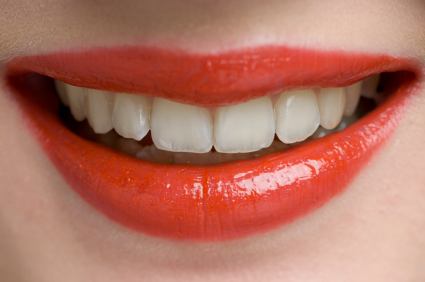 Multiple studies prove happier workers are more productive. Forbes.com reported recently another benefit of being a happy worker: extra money.
Forbes quoted Jessica Pryce-Jones, author of Happiness at Work: "Happiness at work is closely correlated with greater performance and productivity as well as greater energy, better reviews, faster promotion, higher income, better health and increased happiness with life. So it's good for organizations and individuals, too."
Pryce-Jones and her team surveyed 3,000 respondents in 79 different countries by conducting focus groups and distributing questionnaires. Although the fact that happier employees are more productive might not surprise, the percentage of increased productivity was shockingly high: 50%. According to the study, unhappy workers spend about 40% of their week doing actual work, while happy workers spend 80% of their time on work-related tasks.
Richer and Happier
Sonya Lyubomirsky, a University of California professor, decided to research the monetary impact happiness has on an individual's income.
"The benefits of happiness include higher income and superior work outcomes (e.g., greater productivity and higher quality of work), larger social rewards (e.g., more satisfying and longer marriages, more friends, stronger social support, and richer social interactions), more activity, energy, and flow, and better physical health (e.g., a bolstered immune system, lowered stress levels, and less pain) and even longer life," Lyubomirsky says on her website.
It might be hard to keep a happy mentality in an economy full of layoffs and pay cuts, but ultimately staying positive is beneficial for everyone involved. If you focus on the fact that you will reap more benefits with a positive attitude you might be able to climb the ladder to a happier work life. Here are a few quick tips for creating a happier work environment:
1. Add Creativity to Your Day
Whether it's jamming out to some tunes or setting your desktop background to be a picture of one of your favorite works of art, adding some sort of creative stimulation to your day will keep your spirits up.
2. Make a Friend
If your productivity will increase by 50% with added happiness you can take a few minutes out of you work day to strike up a conversation with a coworker. Even offer starting a happy hour after work one day. You might be surprised how much you and your coworkers have in common.
3. Pack a Dessert
You don't need to trash your diet by consuming tons of sugar, but a little chocolate when you are feeling down is perfectly okay. Chocolate contains phenyl ethylamine, a mild mood elevator.
4. Get a Pet
We are not saying bring your dog to work. Unless you can, in which case we are totally suggesting that. If you can't bring a dog, a fish or plant could add a lot to your office. Just remember to take care of it or you'll become the dead fish guy/girl, which would make step two slightly more difficult.
Ask a Question