Retail Credit Cards Experience Resurgence
The credit card industry is currently facing some instability due to government reform, a shaky economy and many consumers' inability to repay outstanding debt. Store-brand credit cards, along with the rest of the industry, are slowly climbing back as more customers catch up with their payments.Delinquencies have declined across the board for credit card issuers as some customers have fallen out of the credit picture completely and others have improved their finances as the economy has slowly pulled out of the recession. The rebound of store-based cards is more unlikely, given the peril that these higher-rate cards found themselves in a year or two ago.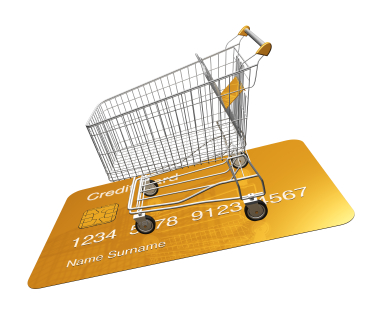 Higher Interest, Higher Defaults
The cards were hit harder than others by the recession because they typically carried higher interest rates than standard credit cards. A typical store-based card earns 16% to 18% back on the money loaned while other cards average 14% to 15%, according to The Wall Street Journal. Also, the cards generally cater to less creditworthy and lower-income consumers, who were more likely to fall into delinquency during the financial crisis.
The combination of lower credit lines, less creditworthy or wealthy customers and higher interest rates was a bad combination for consumers and issuers alike. Delinquency rates on store-issued lines of credit skyrocketed as the state of the economy plummeted.
Good News for Stores, Card Companies
The biggest winners in this story are large retailers such as Target, Best Buy, Home Depot and Nordstrom. Target's most recent fiscal report card showed its card department recorded a second-quarter profit about 230% higher than the figure for the same quarter one year earlier. The number of accounts about to fall into delinquency at Target decreased by 14% from year to year. Nordstrom cardholders are repaying their balances about 1.5% more often than they did a year earlier.
The card companies that hold stakes in these brand-specific cards are also breathing sighs of relief. As recently as a year ago, some of these companies were looking to sell off their share of the store-based card debt. Now, a few are benefiting from the cards. GE took its store-based card department off the market, while Capital One recently inked a new credit card deal with clothing retailer Kohl's.
Balances on store-issued cards have been dropping since 2008. They went down 8% from 2008 to 2009 while balances on all credit cards dropped by 13%.
Ask a Question