Finding a Mate by Being Frugal? It's Possible
Good financial habits may now be an attractive trait in potential mates. With the economy posing financial problems for a large percentage of the U.S. population, it is not surprising that frugality and proper money management skills would appeal to those seeking mates who can provide a strong sense of financial security.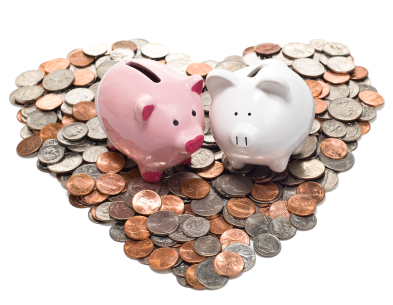 Smart, Not Sexy
In a recent ING DIRECT survey, 1,000 people were asked, in a hypothetical blind date situation, which words they most closely associated with someone described as frugal. The most popular answer was the word "smart," selected by 56% of men and 42% of women — 49% of all participants.
The other results of the survey included: 27% of respondents chose "stingy" and 15% chose "boring" while only 3.7% picked "sexy."
These findings appear to have gained much influence by the ailing economy. Savvy savers are expected to possess financial values and habits that would sustain a long-term relationship because money often can be a major area of conflict between couples. With increased financial confidence, couples can feel more confident about their relationship should money troubles pop up.
Another survey by eHarmony, a popular online dating site, revealed that out of 30 million matches made in July, both men and women who liked to save had a 25% greater appeal compared to those who liked to spend.
Neither study indicated prominent correlation between frugality and appearance. We already know that many men and women often describe their perfect mate as "smart" and "sexy." If "smart" and "frugal" now evoke the same appeal, could the saver beat the hot bod in the search for love?
Do you find good financial values to be an attractive trait? Let us know in the comments.
Ask a Question