Customers Air Grievances Against Banks
Chances are you have had a frustrating experience with a phone company, airline, or other company. Thanks to the American Customer Service Index, you can see that you're not alone. The group compiled a list of the "18 Companies that Consumers Absolutely Hate." Three banks made the not-so-prestigious list, but at least none of them cracked the top ten.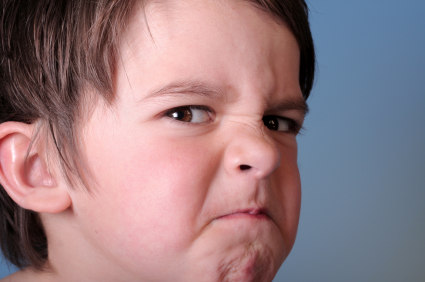 Citibank
Citibank has nearly 200 million customer accounts in more than 100 countries, but it looks like some of these people are not satisfied with their accounts. The bank's satisfaction rating came in at a 68 of a possible 100, placing Citibank 16th on the list of the 18 most hated companies. The most common reasons for dissatisfaction were high overdraft fees and other complaints associated with big banks.
Large banks like Citibank could have low customer ratings because they do not have much incentive to impress. Citibank's "Bank Health" is solid, meaning the bank does not have very much credit trouble. The average customer review, on the other hand, gives Citibank two of a possible five stars. Click here to post a review of Citibank.
JPMorgan Chase
JPMorgan Chase tied Citibank with a customer satisfaction rating of 68. The biggest problem Chase had was its effort to re-brand and become a bigger organization. Many people felt this made the bank more impersonal. Customer satisfaction fell five points after the bank grew, according to the American Customer Service Index.
The bank did not do a great job of re-branding, but it does have a strong Bank Health rating. Chase customers gave the bank a one-star rating at MyBankTracker.com. You can review the bank by posting here.
Bank of America®
Bank of America® had a worse rating than the previous two at 67. The complaints remained the same: high overdraft fees among other complaints often associated with big banks. Bank of America® took a big hit in customer satisfaction when they were going through the acquisition of Merrill Lynch. During that time, customer satisfaction fell by six points.
Bank of America®'s Bank Health rating is not as strong as that of Citibank or Chase, but it was still better than average. As for average customer ratings, Bank of America® earned two out of five stars, based on 136 reviews. Customers said they felt the organization was "impersonal" and there was "no real customer service." To post your review of Bank of America® click here.
This list shows bigger companies are often the ones struggling to satisfy customers. It seems that a loss of customer focus comes with growth. Here are the ten most hated companies according to the index:
1. Charter Communication 60/100
2. United Airlines 60/100
3. Comcast 61/100
4. Time Warner Cable 61/100
5. US Airways 62/100
6. Delta 62/100
7. American Airlines 63/100
8. MySpace 63/100
9. Facebook 64/100
10. Con Edison 66/100
Ask a Question