Chevy Chase Bank Branches Officially Become Capital One
Say goodbye to Chevy Chase Bank, effective September 10. Chevy Chase, which was purchased by Capital One in September 2009, will be completely rebranded as of early next month. The former branches of Chevy Chase will be outfitted with Capital One signage as the end of a year-long campaign to seamlessly migrate Chevy Chase customers to Capital One membership.
Sweeping Rebranding Effort
The complete renaming of a large bank doesn't happen overnight. In fact, it takes a year's worth of hard work and big spending.
The bank spent extra time and money on Chevy Chase because of the bank's large number of locations in Capital One's home region and the size of Chevy Chase's holdings. The media blitz over the next couple of weeks will include large banners in the Washington, D.C., public transportation system, prominent locally targeted online advertising, and television commercials featuring star athletes.. To carry out the rebranding effort, Capital One consulted with ten creative agencies.
The end result of the campaign, to be rolled out in full September 10, will be completely redecorated branches and new services for customers.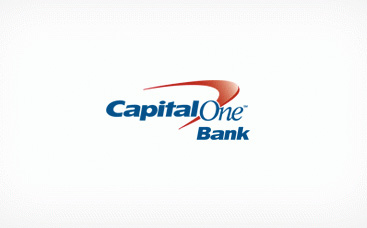 Changes For Chevy Chase Customers
Consumers who currently bank with Chevy Chase should expect a few changes to the accounts for which they'll be eligible and perhaps some changes to fee practices.
The top new products Chevy Chase customers will be offered are rewards checking and mobile banking. Rewards checking from Capital One offers points that can be redeemed toward gifts or travel perks.
Some savings account holders will now be hit with a $3 fee for making more than one teller visit per month and a $3 charge for making more than three ATM withdrawals in a month. Customers could save a bit through more interest for under-18 account holders and a reduced $2 minimum balance fee.
Another Capital One Acquisition
Capital One, the ninth-largest bank in the U.S., has taken three sizable banks under its wing in the past five years. The acquisitions of Hibernia Bank of Louisiana and North Fork Bancorp of New York gave Capital one more than 600 new branches, and the Chevy Chase merger added more than 1,000 ATMs to Capital One's roster.
Taking on Chevy Chase's branches represents aggressive expansion of Capital One's footprint in the Mid-Atlantic region. Chevy Chase maintained brick-and-mortar locations in Maryland, Washington, D.C., Delaware and Virginia. Capital One will reportedly add 300 employees, with an emphasis on adding workers at the bank's now-around the clock call centers.
Ask a Question