Credit Card Interest Rates Up: CARD Act to Blame?
The Credit Card Accountability Responsibility and Disclosure (CARD) Act was full of clauses meant to protect consumers, but it could have some negative ramifications. Credit card interest rates in the second quarter of 2010 hit a nine-year high, and it could have something to do with the piece of financial reform, according to data from Synovate.
The average interest rate on existing credit cards went up to nearly 15% from about 13% one year earlier. The difference between the average credit card rate and the prime interest rate — which usually helps regulate the market — is the largest in 22 years, according to the study. The higher interest rates, combined with lower credit availability, have combined to make the credit card market a rather unfriendly place for consumers.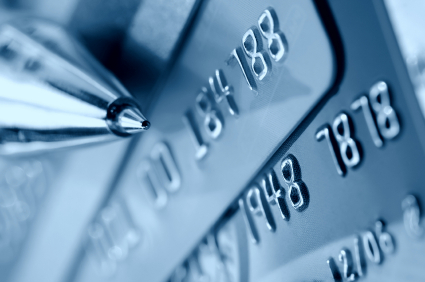 CARD Act, Defaults Force Rates Up
The CARD Act, which tightened restrictions on how credit card companies are allowed to assess fees and change interest rates, pressed the companies into action. That action — raising interest rates on many existing cards — manifested itself early this summer.
The act gave credit card issuers a limited amount of time to raise rates before the full slate of rules hit. This put pressure on banks and caused an interest rate run-up, according to Synovate study director Lauren Guenveur.
The companies also felt a push to raise rates because of growing numbers of customer defaults. The extra defaults put additional weight on the card companies, whose natural recourse was higher rates. This means it might take a drop in unemployment and a push toward economic recovery to bring rates to lower levels.
Despite increased defaults, those consumers who enjoyed a bit of prosperity as a result of the economy's bounce-back fueled an increase in credit card spending. Consumers spent 6% more in the first half of 2010 than they did in the previous quarter as U.S. consumer credit card spending jumped to its second-highest level ever. Increased consumer activity has led the companies to be more aggressive in their recruitment of new customers with good credit to make up for the delinquencies it has faced during the financial crisis.
CARD Act Details
The CARD Act, which was rolled out in several phases over the past few months, was meant to limit predatory practices by card issuers and allow consumers more disclosure when shopping for credit.
The latest changes brought on by the CARD Act as of late August:
Penalty fees for late payments will be capped at $25
Inactivity fees are now prohibited, meaning you don't need to use your credit card every month
Card issuers can only charge customers one fee at a time
Six months after raising your rate, the card company must go back and reevaluate the reason it did so and see if it should lower your rate to the original level
If your interest rate increases, your issuer has to inform you in advance and notify you of the reason
Ask a Question