Top 5 States and Cities With the Highest Sales Tax Rates
Tennessee shoppers beware: The state's 9.44% combined state and local sales tax is the nation's highest, according to an interactive map released by CNNMoney.com.
Washington D.C.-based organization The Tax Foundation issued a report comparing sales taxes in cities around the nation. The report combined state, county and city sales tax rates to rank the cities with the highest taxes. According to the calculations, these states had metropolitan areas with the highest sales tax: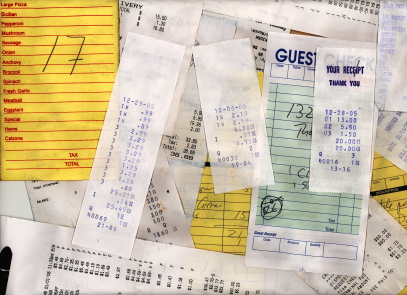 1. Alabama
Birmingham and Montgomery each had a combined total 10% sales tax, making Alabama the state containing metropolitan areas with the highest sales tax. Montgomery had a lower percentage in the city proper but a higher county-wide rate to pull even with Birmingham.
2. California
California had the most metropolitan areas featured on this list with a total of eight. Four cities had a total sales tax rate of 9.750%, San Francisco had a total of 9.5%, Stockton followed at 9% and Fresno's combined sales tax was 8.975%.
3. Illinois
Chicago's sales tax of 9.750% was enough to put Illinois on the list. Chicago was listed as the seventh-most sales tax-heavy metropolitan area in the nation.
4. Arizona
Arizona had the second most metropolitan areas on this list, with a total of seven. Of the seven metropolitan areas, Glendale's 9.6% was the highest.
5. Washington
Seattle's 9.5% sales tax tied that of San Francisco, putting both of them at the number nine spot on the list of sales tax rates in cities with a population over 200,000. Seattle's tax rate was high enough to put Washington in the top five states.
Total state sales taxes were highest in Tennessee (9.44%), California (9.08%) and Arizona (9.01%). The reason states have varying sales tax is because they are levied by state, county and city governments. Alaska, Delaware, Montana, New Hampshire and Oregon have no sales tax at all.
If you live in one of the cities with a high sales tax check out this article on the Top 5 Money-Wasting Activities to know how to avoid spending extra money.
Read: Sales Tax: A State-By-State Comparison
Ask a Question