TD Bank Mobile App for iPhone and Android Available
The TD Bank mobile app is here. TD Bank has caught up with with other big banks that offer mobile applications to their customers. Its free mobile app is now available for download for iPhone and Android devices.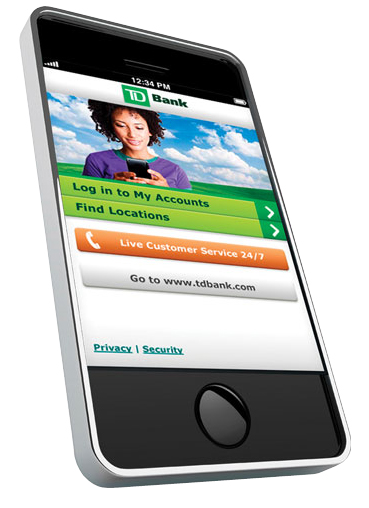 Like most of the other mobile banking apps, the TD Bank mobile app is free, secure and offers a simple and easy-to-use interface. To compare the features of the TD Bank mobile app to some competitors' apps, check out this guide to mobile banking.
Mobile App Features
With TD Bank's mobile app, customers can conduct the following banking functions:
Find branches and ATMs
Check deposit, loan and credit card balances
View pending transactions and account history
Transfer funds
Make bill payments
The initial version of the mobile banking app is said to be the beginning of a series of releases. New additions are expected in the upcoming months to enhance TD customers' mobile banking experience along with a soon-to-arrive Blackberry app.
Customers can download the TD Bank mobile app for their iPhone or Android devices through the iTunes Store or Android Market.
Click here to take a look at the TD Bank mobile app.
Ask a Question