The U.S. government's recent financial reform legislation has resulted in many banks reevaluating how they should conduct business. Although consumers are slated to enjoy more government-enforced protection, no more big-bank bailouts, limited interchange fees and other benefits, banks are looking for all sorts of loopholes to make sure they bring in revenue.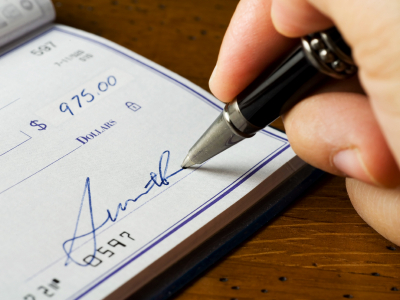 The Federal Deposit Insurance Corporation (FDIC) wants to educate and protect consumers with some tips to save money while managing a basic banking account. The government organization recently issued a press release highlighting four tips for keeping costs down on checking accounts and savings accounts.
Comparison Shop — You might not buy the very first car you test-drove. The same should go for your checking and savings accounts. Many banks come up with different types of accounts to cater to your age and lifestyle. Before settling on a new checking or savings accounts consult online resources to compare savings rates and checking rates.
Monitor Communications with your Bank — It is crucial to check your bank statement as much as possible to prevent cybertheft and to catch any mistakes the bank might have made with your account. It is not uncommon for a bank to accidentally slip up, so make sure to pay attention to your balance.
Understand Your Overdraft Options — Banks have come up with multiple options for consumers to avoid overdraft fees. You bank could block your card, link your checking to your savings account, or issue an overdraft line of credit or small-dollar loans. Customers can also choose to opt into overdraft protection. If you decide to opt-in, make sure to keep a close eye on your account and make sure not to overdraft when spending.
Minimize your ATM fees — No one likes paying these pesky fees but when you need cash they seem unavoidable. One option is to go to a nearby deli or gas station, make a small purchase and ask for cash back. Just make sure there is no transaction fee, this way you can get money back along with a little gift.
If you follow these four tips, managing your money and making sure you aren't paying extra for accounts should become a bit easier. The reform has pushed banks to change many terms and policies so it would be wise to read the fine print of every account before you sign up. Another option is to sit down with your bank teller and review the details of your account. If you are looking for a new checking or savings account make sure to check out any special offers going on at the bank you choose.