Las Vegas, New York Top Labor Day Travel Destinations
Orbitz.com released recently its annual Insider Index of the Top 10 Labor Day Destinations based off of the frequency of trips booked on the website. Big cities across the U.S. are shaping up to be travelers' favorites this September, as they offer a variety of activities and cultural options.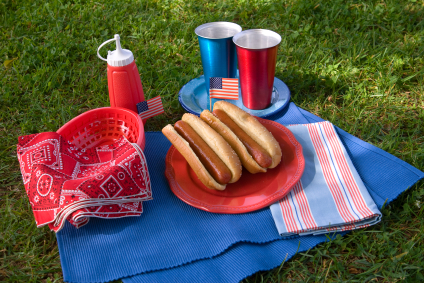 "Metropolitan destinations, close to home top travelers' lists as the most popular destinations this Labor Day," said Jeanenne Tornatore, Orbitz.com senior travel editor. "Stateside locales will benefit the most over the Labor Day weekend as travelers open their wallets to take advantage of deeply discounted hotel rates."
If you' re thinking of doing a little traveling this Labor Day weekend, check out these special deals on travel packages offered by Priceline.com and Expedia.com. Can't decide where to go? Here is a list of the top five destinations, according to Orbitz Labor Day Insider Index Data:
1. Las Vegas
Vegas snagging the top spot is no surprise. With the constant sunshine, partying and gambling, it seems like there is no place better to leave summer with a bang. If you aren't able to squeeze in a Vegas vacation this weekend but still want to go sometime soon, you can find affordable package deals offered for up to 40% off on Vegas hotels. Be sure to book before September 8.
2. New York
The city that never sleeps welcomes people from all over the nation and all over the world. If you are looking for some fun things to do in the city check out TimeOut New York. This website does a great job of highlighting events throughout the city that provide a mix of culture and entertainment.
3. Chicago
Jazz Lovers will receive an added bonus when they visit the beautiful city of Chicago this Labor Day weekend as they will have the opportunity to check out the 32nd Annual Chicago Jazz Festival. Attendees get to listen to soulful music while surrounded by beautiful views of Lake Michigan free of charge. The festival begins this Thursday, September 2, and runs through Sunday, September 5.
4. Denver
If you are in the Denver, Colorado, area for Labor Day Weekend and also happen to be a big fan of food you're in luck. Check out "A Taste of Colorado," a free end-of-summer celebration that has been going on since 1895. This event offers food from over 50 Denver establishments, has 270 marketplace artisans and vendors and six entertainment stages.
5. Seattle
What better way to say bye-bye to summer than the Bumbershoot Festival? Started in 1971, this music and arts festival features performers representing the best in music, film, comedy, dance, theater and more. Buy an economy ticket for $22 per day or go all out and invest in a Platinum three-day pass for $450 that will get you VIP entry at seven indoor venues and a $25 merchandise voucher among other things.
If you aren't traveling this holiday weekend, but thinking about taking a weekend getaway sometime soon, be sure to check out Bargain Tracker for the latest travel deals.
Ask a Question