BB&T Mortgages America's Favorite
Taking out a mortgage can be a difficult process: It requires plenty of paperwork, planning ahead and budgeting. Any time a lender can take some of the stress out of getting a loan, it deserves some recognition. BB&T earned recently some positive attention, being named the most popular mortgage servicer in a J.D. Power and Associates Poll.BB&T took the title by scoring 795 of a possible 1,000 points . The bank was followed up by SunTrust (767 points) and U.S. Bank (755 points). Customers were most pleased with BB&T's fees and billing service and its payment process.
Customers Appreciate Transparency
The survey found that transparency and disclosure of contractual terms and fees were among the most important topics for consumers. Borrowers who were pleased with their experience were much less likely to contact their lending agency frequently. In fact, dissatisfied customers called for help with their loans about 3.5 times as often as did satisfied customers.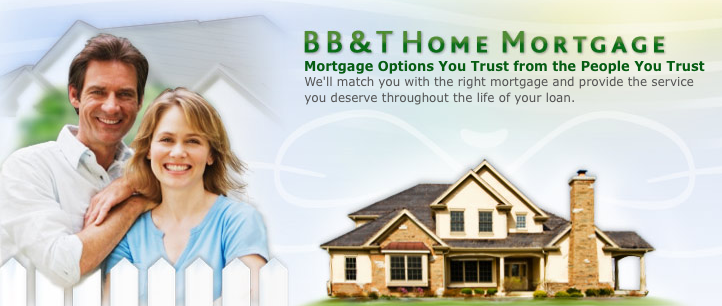 "Focusing on performing best practices, such as providing transparency around fees, using the customer's preferred method of billing and payment, and providing concise, informative, and easy-to-find account information, not only has a strong positive effect on loyalty and retention rates, but can also result in decreases in inbound call volume of up to 13 percent—leading to cost savings for mortgage servicers," said David Lo, director of financial services at J.D. Power and Associates.
The four most important aspects of the process that mortgage lenders should focus on, according to the survey:
Fee transparency — Communicating all fees effectively.
Informative account statements — Making it easy to find information on statements.
Billing/payment by preferred method — Giving customers their bills and allowing them to pay the way they want
Problem resolution — Resolving problems as soon as possible
One interesting takeaway from the survey was customers' relative indifference toward the actual rate offered by different lenders. This could be a product of a market that contains some of the lowest mortgage rates in U.S. history.
About BB&T
BB&T (short for Branch Banking & Trust) is a large bank with headquarters in Winston-Salem, N.C. The institution holds $155.1 billion in assets and operates nearly 2,000 branches along the East coast and Southeastern U.S.
For more information on America's most popular mortgage lenders, click here.
Ask a Question