Citibank Cuts Checking Account Fees
In a reversal of fortune for banking customers, a big bank is cutting its fees. Rather than hiking up fees or getting rid of free checking, Citibank is trying to bring in revenue by making its checking accounts more attractive to customers. The bank is reducing the minimum balance requirement on its top checking account and reducing some fees on basic accounts in efforts to draw in additional business, according to Bloomberg.
The customer-friendly improvements are set to begin November 1. Citi could be making the move to gain footing in the "America's biggest bank" competition. In terms of total deposits, Citi's parent company, Citigroup, has slipped to fourth in the nation behind Chase, Bank of America and Wells Fargo.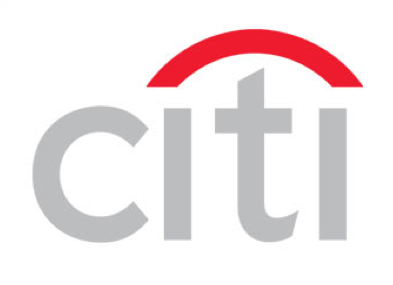 How This Will Affect Your Account
If you currently have a Citigold account with a combined balance of more than $100,000 across your checking, savings and CD, you will not see any change. If you have between $50,000 and $100,000, you will no longer be hit with a monthly $25 service fee. If you hold less than $50,000 in the relationship accounts, you will still pay the fee. This move makes the Citigold account, which is meant for customers with a large asset pool, more attainable for everyday consumers.
If you are a user of one of Citi's Basic Banking accounts, such as Basic Checking, you'll receive some good news on November 1. You will no longer need to pay the monthly fee you have been paying. The fee, described by Citi as "a low, monthly service fee," currently varies depending on your home state. To avoid the fee you will need to complete a several routing account activity steps per month, including signing up for direct deposit service through the bank and using your debit card at least five times each month. If you do not meet those requirements, you will face an $8 monthly fee, according to Bloomberg. This fee reduction on common consumer accounts makes Citi's products much more competitive, especially given the fact Wells Fargo eliminated its free checking, with Bank of America following the same path.
Citi has a large consumer banking footprint, but is far from America's biggest commercial bank. While Wells Fargo and Bank of America each maintain about 6,000 branches across the country, Citibank operates just more than 1,000 brick-and-mortar locations. Citibank retail branches are clustered in America's largest cities, such as Los Angeles, New York, Chicago and Dallas.
About Citigold Checking
Citi describes its Citigold checking account as its "highest level of service." The account currently comes with a 0.20% interest rate. Citigold customers can link their checking accounts to savings accounts (0.70% interest) and 5-year CDs (1.73% APY). Although a 0.20% return on a checking might not seem like a great deal, it definitely beats the rest of Citibank's checking products, which do not provide any interest.
Ask a Question