Student Loan Debt Growing by the Second
At the time this article was written, the Student Loan Debt Clock read $848,436,401,755. A shocking number in and of itself, but the rate at which that figure increases is equally unsettling.
According to FinAid, the total figure for outstanding federal and private educational loans is more than $800 billion and still growing. Mark Kantrowitz, the creator of FinAid, developed the analytical model used by the debt clock to estimate the total worth of outstanding student loans.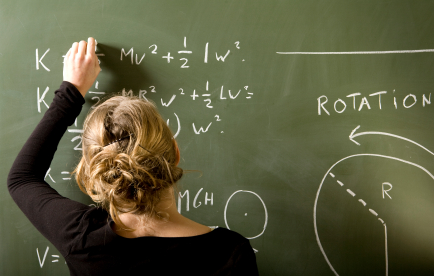 How it Works
Kantrowitz came up with the calculations for the clock by starting out with the government-provided figure of $605 billion of outstanding educational debt and adding an estimated outstanding private loan debt, as of June 2010, as well as an added increment to account for the growth in federal loan debt from September 2009 to June 2010, according to The New York Times. This brought him to the starting point of $830 billion. His estimation that debt grows at about $2,854 per second includes adjustments for new loans and repayments.
Although the clock is intended for "entertainment purposes only," it still draws attention to the high expense of college, which has thrown many Americans into debt. In June 2010, the total amount of student loan debt surpassed the total credit card debt burden for the first time. Due to an increase in tuition costs and an insufficient number of government grants, the total student loan debt number is not going to decrease anytime soon.
College Costs
The current average college costs of college, according to College Board:
$28,080 for an in-state student attending a public university for four years ($7,020 a year)
$46,112 for an out-of-state student attending a public university for four years ($11,528 a year)
$105,092 for four years at a private university ($26,273 a year)
$5,088 for a student at a public two-year college ($2,544 per year)
These prices do not include textbooks, laundry and other day-to-day expenses.
What You Can Do to Prepare
Thinking about the costs of college is stressful for many parents, and it becomes even more daunting as children approach college age. Here are three articles that could provide some tips on paying for college:
1. College Savings 101: Using 529 Plans: This article gives an overview of how to start saving for college early and locking in the current college costs. This will help decrease debt and for families that completely cover college they will be paying less than they would've been paying when their child was old enough to attend.
2. 8 Costs to Cut When Sending Your Child to College: If you are past the saving for college stage and your child is getting ready to attend a university, you can still save money by cutting these eight costs.
3. More Affordable Loans Could be in the Works: It is important to keep track of what changes are being made to student loans, this way you can choose the best one for your child and possibly minimize debt.
As of the completion of this article, the Student Loan Debt Clock sits at $848,450,800,655.
Take a look at how high it is at this very second: Student Loan Debt Clock
Ask a Question