Affordable Fall and Winter Travel Destinations
Between the kids' summer camps and your busy work schedule, August might have flown by without allowing you to take a few days off to travel. Don't despair — airline and travel deals are available during every month of the year.
So book your trip, mark your calendar and pack up your sunscreen or skis. Here are a few destinations to which you could travel for less this fall or winter, according to CheapTickets.com: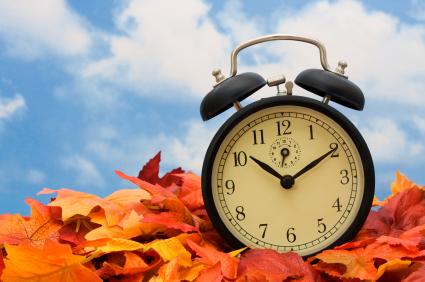 Affordable Fall Destinations
Some of the most budget-wise trips for fall involve winter tourist destinations that haven't quite hit their stride in September and October.
Orlando, Fla., is a popular escape from the winter snow for many, but it's a good place to visit in the fall to save money. The downside of Orlando is its high fall temperatures: The average high temperature in Orlando doesn't dip below 80 each day until November. Disney World will still be more enjoyable at 85 degrees than it would earlier in the summer when Florida's humidity is at full bore. New Orleans, La., falls into the same category. The Big Easy remains hot and muggy well into October, driving down fares. But despite the heat, New Orleans has plenty of cool nightspots.
If you're not a fan of wearing shorts in October, consider a trip to a cooler vacation spot such as Breckenridge, Colo. If you can handle the brisk nights (the average low in October is 21 degrees), this Rocky Mountain village has a lot to offer. Lodging is affordable during the fall because the ski season at Breckenridge Resort doesn't start until mid-November, but there's plenty of hiking, fishing and relaxing to be done during October in the mountains. Other Western destinations with reduced fares and lodging include Reno, Nev., and Lake Tahoe, Nev. The two lesser lights of Nevada (Las Vegas is the main attraction) are known for their summer activities, but outdoorsy types can have fun in the fall, too.
Priceline.com happens to be offering discount airfare to and/or affordable lodging rates in Colorado and Orlando. If you're interested in Priceline's end-of-summer deals, click here.
Saving Money This Winter
The winter, especially near the holiday season, can be a busy — and expensive — time to travel. Surprisingly, overseas flights offer the best discounts if you're in the mood to visit exotic locales and escape the snow and ice.
Although it has been associated with fiscal struggles more than tourism recently, Greece is an affordable December destination. The nation enjoys mild winters and cities like Athens combine beautiful views with sea breezes and ancient history that you can only find in a few places in the world. Germany is also a country you can visit for less in the winter. Germany's climate is similar to that of much of America, which is a negative in December, but the chance to visit Europe at a reduced rate might be hard to pass up.
If you want to stay stateside this winter, East Coast hubs New York and Washington, D.C., are ideal vacation spots. Both cities can get bitterly cold in January, but indoor activities abound in the cultural capital of the world and the capital of the U.S. Art museums, Broadway musicals and only-in-NYC concerts offer entertainment in New York, while Washington boasts government buildings and the Smithsonian museums.
Click here to check out MyBankTracker.com's Bargain Tracker, which features travel deals from top companies like Expedia and Priceline.
Ask a Question