Comparing Mortgages From Chase Bank and Citibank
Times are tough, perhaps making the purchase of a new home seem like an impossibility. The good news is, mortgage rates are just as low as the economy is bad, putting home ownership within reach for many Americans. In fact, average mortgage rates across the nation are hitting record lows, making fall 2010 the time to take a look at rates or think about refinancing your home loan. Most of America's biggest banks are offering competitive mortgage rates, meaning you won't need to search too far to find a solid home loan deal.
Two of those banks are Chase and Citibank. MyBankTracker.com grabbed some data from our rates tables to compare mortgage rates at the two major mortgage lenders. Here's a look at the current products offered by the banks.
The following rates and information are based on data for New York and are accurate as of September 8, 2010.
Chase Mortgage Rates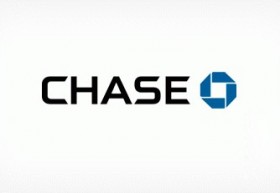 30-Year Fixed — 4.575% APR — Chase's 30-year fixed mortgage has stayed at or around the national 30-year average for the past several months. It recently plunged a few hundredths of a percentage point, bringing it to its current position.
15-Year Fixed — 4.292% APR — After beginning the summer above the national average rate, Chase's 15-year fixed product has dropped to a below-average level to wrap up the season.
7/1 ARM — 3.421% APR — The 7/1 adjustable-rate offering from Chase has remained well below the national adjustable-rate average for the past three months. It's currently at one of its lowest levels.
5/1 ARM — 3.271% APR — The lowest monthly rate available through Chase or Citibank is Chase's 5/1 adjustable-rate mortgage. Like most of Chase's rates, the 5/1 ARM has dropped to well below its normal rate.
Chase Bonus — When you take out a home loan through Chase, you can earn travel rewards through Continental Airlines. For every $10,000 you borrow, you'll receive 1,350 OnePass miles for Continental flights. Click here for more information.
Citibank Mortgage Rates
30-Year Fixed — 4.883% APR — Citibank's 30-year fixed home loan has remained lower than the national average all summer. It has steadily dropped, losing about 0.40% from its APR in the last three months.
15-Year Fixed — 4.477% APR — The 15-year fixed rate offered by Citibank has mirrored but stayed a bit lower than the national average over the past few months.
Which Bank is Best?
Picking a mortgage shouldn't be as simple as choosing between the best rate on any given day. Before signing on the dotted line, you need to do your due diligence by studying the terms of a few different deals, looking at what fees might accompany the loans and potentially working with a broker to examine your individual situation.
Chase's current offerings are very strong for such a large bank. If you select a Chase mortgage, you'll find rates that beat the national average by a fairly wide margin and you'll have access to one of the largest network of branches in the nation if you need help with your loan. Citibank might fit your personal needs better, but Chase is offering more competitive rates at the moment, along with an attractive travel rewards deal.
Ask a Question