Obama Stimulus Package to Include Business Tax Breaks
On top of pumping $50 billion into improvements to the nation's roads and railways, President Barack Obama plans to invest about $130 billion of the country's money over the next decade into tax breaks and incentives for businesses.
The tax cuts will focus on businesses that hire new employees and spend money on research and development. The hope is that businesses will be encouraged to hire because of the tax breaks, thus improving the country's employment picture. Nationwide unemployment currently is at 9.6% and has stayed between 9.5% and 9.7% all summer.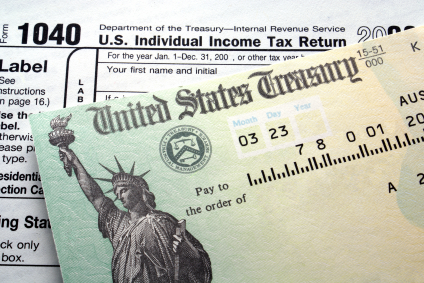 Tax Benefits for Businesses
Under the new plan, businesses will be eligible for full tax deductions on purchases such as computers, solar panels and tractors. This provision, set to last until the end of 2011, would double the current 50% tax deduction businesses receive for buying new equipment. This piece of the plan would cost an estimated $30 billion over the next ten years.
The business tax credit, also supported by conservatives such as former President George W. Bush, is designed to give businesses incentive to spend now instead of waiting for the economy to pull out of its slump. The economic impact of this might not be felt for a few years: The plan is designed to roll out over a decade and firms will only hire once they see the savings from the tax breaks show up on their ledgers.
Second Stimulus Smaller
The 2010 Obama stimulus package is expensive, at an estimated $180 billion. But it is nowhere near as massive as the first economic stimulus package passed by Obama. The 2009 stimulus package, dubbed the American Recovery and Reinvestment Act of 2009, delivered an infusion of about $800 billion into the economy, mainly in the form of citizens benefits and infrastructure funding.
The new plan comes at a time of great importance for Obama and his Democratic party. Democrats inherited a dire economic scenario and have not been able to pull the nation out of disrepair. Unemployment has stabilized at a higher-than-normal rate (about 10%), the real estate market has not fully recovered from its meltdown, and more citizens than ever lack trust in a financial system that let many of them down. With mid-term elections coming up in less than two months, Democrats could use a surge in the nation's jobs numbers. Republicans are skeptical as to whether multiple stimulus packages offer the economy what it needs to recover from the recession. The two stimulus packages enacted by Obama have totaled nearly $1 trillion and added to an already-substantial national budget deficit.
Here are President Obama's thoughts on the economic stimulus package:
Ask a Question