FDIC Warns of Fraudulent Phone Calls
The Federal Deposit Insurance Corporation (FDIC) issued a release Wednesday afternoon warning consumers of suspicious phone calls claiming to be from the agency.
In the calls, the caller claims to be collecting an outstanding debt on behalf of the FDIC, the institution responsible for protecting the deposits of the nation's banks. In previous instances, the caller has alleged that the recipient of the call is delinquent on an outstanding loan applied for online or through a payday loan lender. The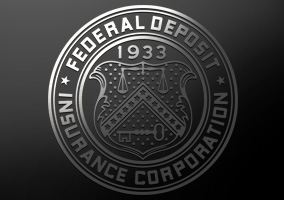 loan may or may not exist, but the caller is not the correct collection agency under any circumstances. Once the caller tries to prove the call's authenticity by reading off the victim's social security number, name, or date of birth, the victim is asked to make a payment over the phone.
These calls are fraudulent because the FDIC does not make unsolicited calls to citizens and is not in charge of collecting personal loan payments or debts of any sort.
If the caller has your social security number or other sensitive information, the FDIC suggests taking steps to protect your bank accounts from fraud. Putting a fraud alert on your account and contacting your bank to inform them of possible fraud are the first steps you can take. You can also contact credit reporting agencies such as TransUnion, Equifax or Experian to assist you with monitoring your credit score for potential fraudulent activity.
For more information, read this FDIC alert.
Ask a Question