For-Profit Colleges Attack Obama Student Loan Rules
For-profit colleges and the federal government aren't exactly getting along. New rules from the Obama administration would punish for-profit academic institutions that tend to drive up students' college loan debts. This has generated substantial dissent from some of these colleges, triggering backlash in the form of letters and visits from lobbyists.
Representatives of the for-profit education industry, along with lobbyists, are frantically pushing Washington to rethink its new law, which could endanger funding for some for-profit schools, according to Bloomberg.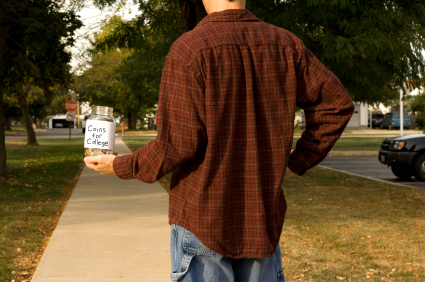 Battling Skyrocketing Student Debt
Student loan debt is stacking up across the U.S. at an astounding rate. In fact, the total amount of American student loan debt is greater than the nation's total credit card debt.
For-profit colleges have a lot to do with that. The colleges, like Westwood College (mentioned here), often offer industry-specific training over two-year periods. The problem with those schools are that their credits sometimes do not translate well to standard four-year colleges and that degrees from the schools often do not yield salaries large enough to pay down accumulated student debt.
The new rule, put into place in late July, is meant to protect students from taking out loans they might not be able to pay back. The government will only offer government aid to the colleges that can prove that a certain number of students are able to repay their debts. That means some schools might be penalized based on whether or not their alumni are able to obtain and maintain jobs after graduation. The earliest that any schools would be barred from federal aid is the 2012-2013 academic year, and no more than 5% of schools will have their aid stripped in the first year.
In response to the ruling, for-profit colleges are pushing back against the government by urging students to write their lawmakers with complaints about the new regulations. The U.S. Department of Education has received 26,000 letters on the student aid rule, according to Bloomberg. Questions exist on whether all the letters are from actual college students and whether the students who write in are equipped with all the information hey need to understand the issue. Some have accused colleges of telling students that their student aid opportunities will evaporate as a result of the new legislation, effectively scaring them into signing a letter of complaint to the government.
For-Profit Education a Big Business
For-profit colleges are part of a burgeoning industry. In 2007-2008, 2.6 million students attended the schools, up by 53% from the previous year. The schools are popular because they offer degrees over a two-year span, theoretically cutting in half the time (and cost) of earning a degree. The degrees granted by the colleges sometimes lead to unemployment or lower wages than expected, which is where the trouble starts for those besieged by student loans.
An incredible 92% of students at for-profits took out loans, compared to just 60% at standard four-year universities, according to The Institute for College Access & Success. When that figure is combined with the relative difficulty of finding a job nowadays, many students end up worse off financially after college than they were beforehand.
Ask a Question