Unemployment in the News: Deciphering the Headlines
The status of the job market is a constant topic in today's headlines, but it seems that we are getting mixed messages on what is actually going on. Everyone knows that the unemployment figures have been anything but hopeful. In recent reports, July seemed to bring minor relief to some Americans, while August squelched the relief with more bad news. MyBankTracker.com pulled all the big unemployment headlines to give you a summary of what's happening.
AP: Job Openings Rise For First Time Since April
September 8, 2010
This Associated Press article — the most recent of the three — discusses the rise in job openings this past July as "a positive sign that companies could step up hiring in the coming months." The Labor Department released figures showing that the number of jobs advertised was at 6.2% or 3.04 million, an increase from U.S. Census-inflated April figures. Although the number of job openings increased, it wasn't easy to find work, with 4.8 unemployed Americans vying for each position in comparison to the 1.8 in December 2007 when the recession began. The industries with the most job openings: health services, education, leisure and hospitality.
Unemployment Rate Up in August, Economy Loses Jobs
September 3, 2010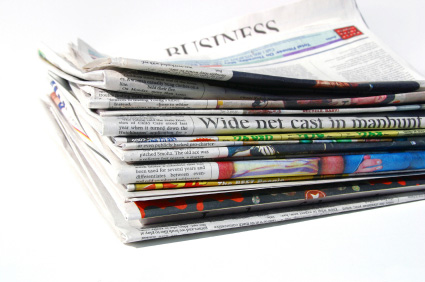 This article, posted at MyBankTracker.com, pulled figures from the U.S. Department of Labor that showed the employment situation took a hit in August. The private sector of the economy improved slightly while the public sector lost 54,000 jobs. The official job opening numbers for August are not yet finalized. At first glance it might seem that these two articles contradict each other. Due to the delay in figures released by the U.S. Department of Labor there is no good way to compare job openings until October. Another difference is that this article discusses unemployment rates while the first discusses total job openings. They definitely influence each other but the projected figures will be different.
Innovation Crisis: Job Creation Stalled by Patent Backlog, Says Pat Choate
September 8, 2010
This Tech Ticker article discusses the dismal view of the financial crisis. Instead of focusing on the unemployment rate it discusses the fact that jobs are not being created because the patents needed to pass through The U.S. Patent Office are on backlog. An estimated 1.2 million patents are waiting for approval. Not being able to get patent approval brings a innovation to a dead halt. There are 1.2 million possibilities of creating the next big trending product or online property that will foster job creation and decrease unemployment, yet these patents are not getting the attention they need.
Filtering through all the different employment, unemployment and job statistics can be a roller coaster. To sum it up: Job openings might have grown in July, yet it's still too early to tell if this is a possible indicator of improvement to job openings. Although it would be beneficial for job openings to increase, there is still a need for job creation in order to really jump start the economy.
When it comes down to it, there are many figures that indicate the nation's economic health. It may confusing to read all the varying reports (most negative) but they still all say one thing: The economy needs to improve and more jobs need to be created.
Ask a Question