Student Accounts at Zions Bank go Tech-Savvy
Making sure your college-aged child keeps track of their finances can be a hassle, and a costly one if overdraft protection fees are involved. The Zions Bank CodeGreen program offers accounts for students and the online tools they need to stay current on their balances and transaction histories.
Zions Bank's CodeGreen accounts are meant for college students and teenagers who are gaining control of their finances fully for the first time. The accounts, which include checking, money market, savings and investment packages, are meant to give young consumers a simple way to save. On top of the accounts it offers, Zions Bank CodeGreen banking comes with an online system that allows for account management and a few other options.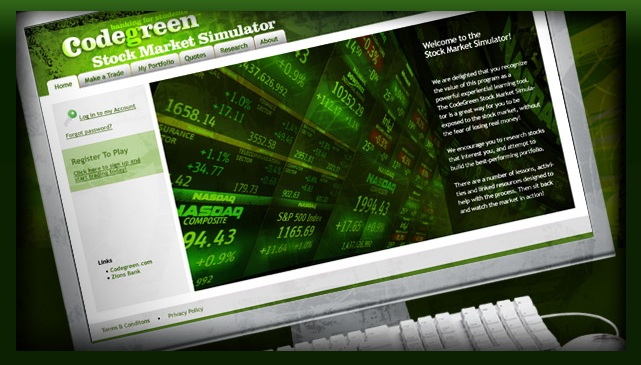 CodeGreen Online
Where the CodeGreen accounts really separate themselves from similar student checking or savings accounts is in their online tie-ins. Here are the features that come with the accounts at ZionsCodeGreen.com:
Stock Market Simulator

— A calculator that lets you see how your investments would perform in the stock market without actually investing any money.

CodeGreen Blog

— ZionsBank's blog includes a good mix of education-based articles and updates on popular music and culture.

eZ Budget Planner

— Discussed in further detail below, the planner gives you the opportunity to set monthly budgets or lay out financial goals.

Contests

— Zions Bank is currently giving away "The Ultimate Dorm Room," which includes an iMac, iPad, television and printer.
Budget-Tracking Tools
Zions Bank eZ Budget is a tool that can help students see how they're spending money and how much money they're bringing in. Within the eZ Budget tool, you can take a look at your monthly planner, which shows your income and expenses, or plan for the future. To look ahead to your financial future, you can use either the gift planner option, project planning tab or event planner tool. These portions of eZ Budget help you set out tangible goals that you can meet over a certain period of time.
The Zions Bank budget tracking website is a bit easier to read and more goal-oriented than most online banking products offered by banks. It is similar to a more simple and scaled-back version of personal finance management sites like Mint.com or Bundle.com.
Account Options
The most important part of a student banking system is the accounts it offers. Here's what you can choose from with CodeGreen:
• Student Checking — Basic free checking account with a $100 minimum initial deposit.
• Student Money Market — Six transfers per month allowed on this variable-rate account.
• TeenGreen Savings — A starter savings account with a higher rate than competing money market accounts if you keep your balance below $2,000.
• Investing — Zions Bank offers help investing in stocks, mutual funds, bonds and government securities.
Ask a Question