New York Fashion Week Mirrors Economy
The recession is not just affecting your bank account, according to Reuters it's also affecting your wardrobe. Mercedes-Benz Fashion Week is kicking off in New York as designers and fashion directors alike are brainstorming trends to get wary consumers to start shopping again.
What the Figures are Saying
Retail sales were low in 2009 but have been improving slowly on a monthly basis. This is not necessarily great news, as consumer confidence remains low and only half as strong as it was in 2008. This low confidence is a big factor in consumer spending, which makes up two-thirds of the U.S. economy. Basically, consumers are not spending and they need to be in order for the economy to fully recover. The financial crisis has caused consumers to change their spending habits to accommodate their tighter budgets.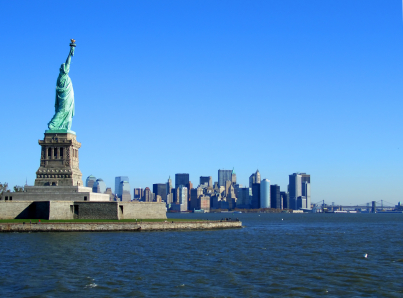 The New Fashion Trends
Colleen Sherin, Saks fashion market director, told Reuters, "Women are not necessarily looking for basics … they're looking for wow pieces, something that inspires more of an emotional reaction. They are looking for value. They're looking for quality at a price."
Designers are noticing consumers' hesitance and are beginning to cater to the needs of shoppers. Women are now investing more time in their decision to buy certain pieces because of their limited budget, making it more important for designers to create something that is eye-catching and statement-making. The article also mentioned women wanting to invest in fresh new looks.
This Year's Fashion Week
New York's Fashion week is a semi-annual event that brings in over $770 million into New York's economy. The fashion industry is the second largest money-maker in New York after finance with more than $10 billion in wages and $1.5 billion in tax revenue. It also employs around 175,000 people in more than 800 fashion companies in the New York area.
Fashion may not be of interest to everyone, but it can be used as an indicator of our country's economic climate. For example: there is a theory that the length of a woman's skirt can be a sign of economic success or struggle. George Taylor, a University of Pennsylvania professor, believed that the higher a woman's hemline was, the higher her confidence. It also meant designers were making shorter skirts to save money on expensive materials, all signs that stocks were up.
New York Fashion Week kicked off Thursday, September 9, and runs through September 16. Paris and London will then hold their fashion week celebrations.
Ask a Question