Debit Card Reform Impacts Visa More than MasterCard
The financial reform regulations put into place by the federal government are changing many of the ways banks operate. Some of the biggest changes are happening because of the debit card fee reform.
The reform, which places limits on debit card interchange fees, would seemingly benefit customers and retailers. Retailers would ideally loosen their rules on only taking cash or do away with $10 minimums on card purchases. Retailers could even lower prices because they no longer need to account for interchange fees.
The debit card reform may sound like a good idea to begin with, but some repercussions could actually inconvenience customers. Banks are expected to begin making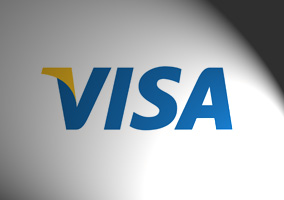 changes to their free checking accounts and other fees to make extra money from consumers. Payment processors could also take a hit as a result of these changes as they will be losing money typically gained from consumer-retailer transactions.
Card Issuers Under Fire
Two of the major players that will be effected are Visa and MasterCard. The payment processors are both at risk of losing some money due to the new rules, but as the Associated Press reported, it looks like Visa faces a bigger chance of losing more debit card revenue.
Visa's stocks, which are the biggest indicator of the heightened risk, dropped by 4.2% during the daytime hours September 8, and have moved between $66 and $97 in the past year. MasterCard shares took a 2% hit last Thursday. Mastercard's stock has also fluctuated during the past year. The bigger percentage drop in Visa's stock shows the corporation may face more considerable struggles in the future.
The government has not solidified exactly which changes will be made, and more rules are expected to come out this November. Citi analyst Donald Fandetti told the AP that he believed the final proposal will fall somewhere between a 60% to 80% reduction in bank debit revenue. This ruling would be a "worst-case scenario" for banks and would take a huge chunk out of their earnings. The decrease in the above stocks is an indicator of investors' caution, yet it is not big enough to cause alarm quite yet. Once the proposal is released in November, we should see a clearer picture of the changes these two corporations might face.
Ask a Question