Bank of America Becomes More Consumer-Friendly
Given all the negativity between banks, the government and banking customers, it seems rare these days to see a bank taking proactive steps to make the consumer experience easier and yes, even more affordable. Bank of America® bucked the trend and made itself more customer friendly earlier this year by consulting with consumer advocacy groups before making cuts to penalty fees, according to U.S. Banker.
The main product of the bank's discussions with the groups was that the institution decided to stop charging overdraft protection fees several months before the government mandated that banks allow customers to opt out of overdraft protection plans. The proactive move went beyond what other banks did in the wake of the financial reform legislation by automatically opting all customers out of the bank's overdraft protection. Overdraft protection allows you to make purchases that would overdraw your account balance but charges you a fee, usually upward of $25, for the bank's trouble.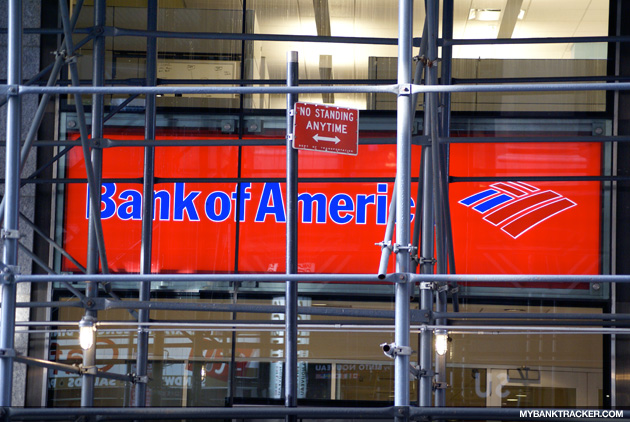 A Big Bank Becomes More Friendly
Big banks aren't well-liked by many consumers, and Bank of America® is among the largest financial institutions in America. Bank of America®, along with other large banks, fell out of favor with many Americans and lawmakers after the recession and financial crisis of the past several years. Bank of America® took a much-maligned $20 billion bailout from the U.S. government to avoid failure, and its Countrywide mortgage-lending arm has had to settle lawsuits based on accusations of improper lending.
The bank has worked to repair its image recently. In addition to its sessions with consumer advocacy groups and resulting move away from overdraft penalties, the bank has been active in communities across the U.S. The bank put on an event meant to help inner city businesses gain investor capital and sponsored the Chicago marathon in the past month alone.
According to U.S. Banker, the company's attitude toward consumers changed when it replaced its leadership. New CEO Brian Moynahan brought a more consumer-friendly approach to the bank by enhancing the role of Andrew Plepler, who oversees Bank of America®'s corporate social responsibility and consumer policy. Plepler has reached out to businesses and organizations both local to Charlotte, N.C., and nationally based, to gain an idea of what changes the bank could make to enhance consumers' experiences.
Good for the Bottom Line?
Bank of America® executives said the move away from overdraft fees would benefit the bank in the long run by making it more accessible and open to consumers. Dropping fees and becoming more welcoming to customers might hurt in the short term, however.
The elimination of overdraft fees, along with the credit card fee restrictions of the CARD Act and reductions in retail interchange fees will lead to an estimated loss of $4.3 billion this year for Bank of America®. The bank is enjoying a solid year and not currently hurting for cash, but its eagerness to please consumers could hurt its bottom line in the months and years to come.
Ask a Question