Goldman Sachs Named Best Banking Industry Workplace
Looking for a job at a financial institution? Look no further than Goldman Sachs Bank USA. The investment banking firm ranked first among banks in a Vault Career Intelligence survey gauging which banks were best to work for.
The study, which asked more than 1,300 banking professionals to rate various aspects of their peers and competitors, found American firms made up all of the top ten best banks to work for. The Blackstone Group and JPMorgan Chase Bank came in second and third, respectively.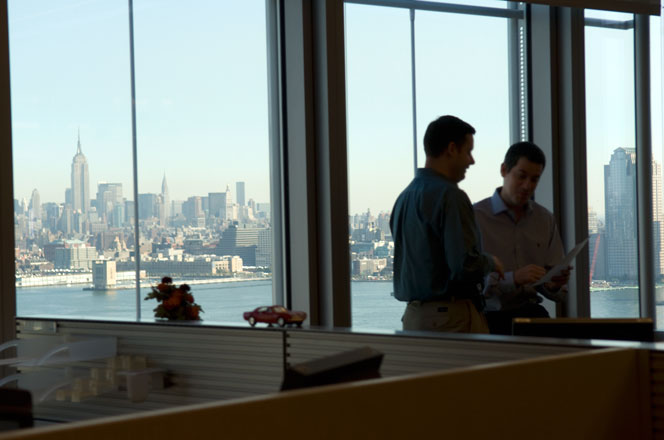 "Despite all the negative press Goldman Sachs Bank USA received during the past year, including a highly-publicized SEC lawsuit, Goldman remains the most highly sought after banking firm, according to professionals in the industry," said Derek Loosvelt, Vault finance editor. "Employees at the firm also noted that, the media attacks aside, Goldman is still a great place to work, and that's reflected in its No. 1 ranking."
Goldman Sachs Bank USA' competitors and employees both spoke highly of the bank's operation. Goldman's peers described the firm as the "gold standard in banking" and "a profit-making machine." An internal source from Goldman said he was pleased with the training and career development the company gave him.
Blackstone and JPMorgan were not far behind Goldman in terms of overall employee experience. Blackstone, also based in New York, bested Goldman in compensation, satisfaction and business outlook.
What Bankers Want
Banking professionals, perhaps surprisingly, did not value prestige as the most important factor in choosing an ideal workplace. Instead, 38.6% of bankers said the culture of a firm was a company's biggest draw. Just 15.7% said prestige was the most important aspect of a bank.
Here's the top ten:
Goldman Sachs Bank USA (NYC)
The Blackstone Group (NYC)
J. P. Morgan Investment Bank (NYC)
Credit Suisse Investment Banking (NYC)
Houlihan Lokey (Los Angeles)
Moelis & Company (NYC)
UBS Investment Bank (NYC)
Centerview Partners (NYC)
Jefferies & Company (NYC)
William Blair & Company (Chicago)
Ask a Question