Hotel Industry Outlook for 2010
One of the biggest headlines of the year is the weak real estate industry, as experts speculate the commercial real estate market will bottom out in 2010. Real estate used to a sure bet, and now that it has plummeted people are left wondering how to make safe investments. Many have ditched the traditional forms of investing and have turned to investing in gold and other precious metals. Recently, a glimmer of hope has appeared in the commercial real estate market in the form of hotel purchases.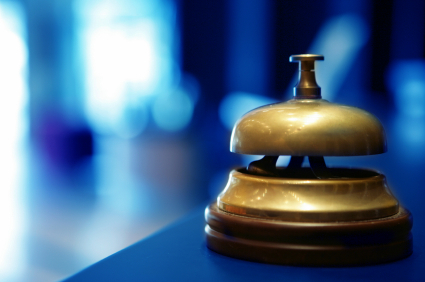 Hotels on the Rise
Currently, hotel purchases are rising in popularity in favor of office buildings, shopping centers and other forms of commercial real estate, Bloomberg reports. The reason for this booming increase – 136% in the first half of 2010, to be exact – is an uptick in business and leisure travel. It is easier for hotels to adapt their rates to the recovering popularity of travel because they are not bound to multi-year leases like malls or office buildings are.
"Income for hotels … is rising. Revenue per available room, or revpar, in the top 25 U.S. markets rose to $73.87 during the first half from $71.08 a year earlier, according to Smith Travel Research Inc. of Hendersonville, Tennessee. Occupancies climbed to 63 percent from 59 percent during the period, while remaining below 2008's 66 percent," reported Bloomberg.
A Different Kind of Investment
Lewis Wolff, co-chairman of Sunstone Hotel Investors Inc., explained the differences between the hotel industry and commercial real estate in an interview with Bloomberg: "It's not really real estate. It's an operating business that's immediately affected by any economic change. Apartments are not daily operations. They are much closer to being actual real estate than hotels are," Wolff said.
Wolff has a valid point, although the hotel industry is recovering it is not necessarily going to drastically improve the economy. The hotel occupancy rate is growing, but it still has a long way to go before it returns to the figures of 2008.
The Future of Commercial Real Estate
While the hotel industry may be improving, other commercial real estate the figures are not as promising. According to a New York-based research firm Reis Inc., current office vacancies are at a seven-year high after an increase to 17.4% in 2010, while the vacancy rate of shopping centers also rose to 10.9%. The shopping center vacancy rate is just 0.2% off the all-time high of 11.1%, set in 1999.
If you are planning a trip anytime soon check out the Expedia Hotel and Flight Deals on the Bargain Tracker page to find great discounts on different hotels.
Ask a Question