This is the first part in a three-part series on banking without ATM fees. Check back with MyBankTracker.com in the next few days to find more information on the topic.
With online banks rising up to rival major national banks, ATM fees have been a hot topic for customers choosing between the convenience of a brick-and-mortar branch or the better yields of online banking. Regardless of which financial institution best serves your financial goals, the general consensus says that ATM fees should cease to exist. Just like the plethora of possible fees connected to a bank account, we just don't want to pay them.
Here are some tips to help you avoid ATM fees:
1. Use your own bank or credit union ATM whenever possible.
The best way to avoid ATM fees is to use an ATM that belongs to your financial institution. These ATMs will offer the most comprehensive banking options compared to out-of-network ATMs that may charge you ridiculous fees for services as simple as checking your account balance.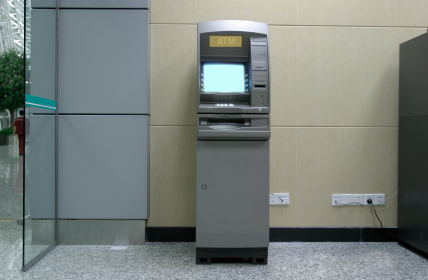 2. Look up ATM locations before you go out.
If you know that you are going to be heading out without enough cash in your wallet, look up ATM locations near your destinations so you can withdraw some money. For those with mobile Internet access, visit your bank's website to find ATM locations. Most major banks have dedicated apps with ATM locators on iPhone, Blackberry, and Android devices. If you are an iPhone user, this app can help you locate bank branches.
3. Use a no-surcharge ATM.
While some checking accounts may not charge for non-bank ATM withdrawals, the company that owns the ATM will slap on a surcharge. Allpoint is a national network of ATMs that offers surcharge-free access to your accounts. You can visit this website to locate an Allpoint ATM.
4. Withdraw extra cash whenever you access ATMs.
Usually you find yourself strapped for cash when you are out and encounter unexpected expenses. Take out a little more money as a precautionary measure. Withdrawing a large amount of cash at once would help avoid the fees incurred from multiple ATM transactions.
5. Get cash back when you use your debit card.
When you use your debit card at a places like grocery stores or gas stations, you might be asked if you would like cash back. The cash back amount is charged on the receipt while the cashier hands over money for that amount. Essentially you would be withdrawing money while making a purchase. This transaction typically costs nothing.
6. Switch to a bank or credit union with no-ATM fee checking accounts.
If you find yourself a frequent visitor of ATMs, you may benefit from switching to a bank or credit union that offers checking accounts with no ATM fees. Popular banks such as USAA and Ally Bank will refund ATM fees.