Chevy Chase Bank Officially Rebrands as Capital One
Capital One has finished the rebranding of recent acquisition Chevy Chase Bank, according to a press release.
Capital One bought Washington, D.C.-based Chevy Chase in February 2009 and spent about a year and a half turning all the branches into Capital One locations. The merger made Capital One the ninth-largest bank by assets in the nation.
"We are very excited to introduce the Capital One Bank name to the Washington, D.C. region, especially because this area has been our company's headquarters for many years," said Capital One Bank Mid-Atlantic Regional President James Jackson. "A great deal of work has been done to ensure that the transition is a seamless and positive change for our customers. Everything that made Chevy Chase Bank a great bank and a great business partner will remain the same, but leveraging Capital One's national platform enables us to enhance and expand our product offerings and makes us an even better company."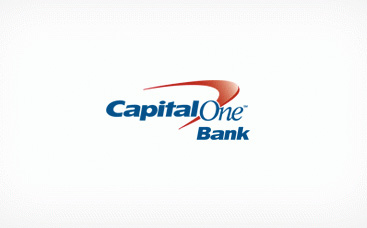 Customer-Friendly Changes
The first difference Chevy Chase customers will see is aesthetic: All the signage, decorations and brand identity will be that of Capital One, instead of Chevy Chase. Banking customers will find tangible differences in their user experience as well, according to Capital One.
Chevy Chase customers will notice a wider selection of available accounts at their new Capital One locations. Among the new features are mobile banking, rewards checking and the ability to open accounts on the web. In addition to those extra banking services, customers will be able to take out auto loans and open credit cards at their local Capital One branch.
Capital One representatives will be available 24/7 for help with personal bank accounts. Small business banking specialists will be available to give in-branch assistance to business customers.
Capital One Expands
The merger expanded Capital One's footprint substantially. The bank, which now employs more than 4,000 people in the Washington, D.C., region, maintains more than 1,000 branches in the U.S. Capital One, headquartered in McLean, Va., holds $197.5 billion in assets.
Ask a Question