Obama Names Warren Consumer Protection Chief
President Barack Obama named Elizabeth Warren the head of the government's effort to create a group in charge of consumer protection and overseeing the financial industry. Warren, a Harvard law professor, will hold the official title of Assistant to the President and Special Advisor to the Secretary of the Treasury on the Consumer Financial Protection Bureau.
Obama bypassed the step of a U.S. Senate confirmation vote by declaring Warren the interim head of the bureau. When a permanent leader is selected for the group, the Senate will vote to confirm the president's selection.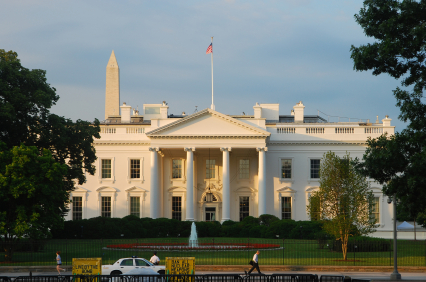 "Getting this agency off the ground will be an enormously important task, a task that can't wait and that task is something I've asked Elizabeth to take on," Obama said in a Friday ceremony.
Warren Stresses Transparency
In a blog post explaining her appointment, Warren said she wanted to make the financial system work better for all Americans, rich and poor alike. Her post echoed the sentiments expressed by members of the government who have worked to reform the U.S. financial system over the past several years.
"The new consumer bureau is based on a pretty simple idea: people ought to be able to read their credit card and mortgage contracts and know the deal," Warren wrote. "They shouldn't learn about an unfair rule or practice only when it bites them — way too late for them to do anything about it. The new law creates a chance to put a tough cop on the beat and provide real accountability and oversight of the consumer credit market."
Warren doesn't get into specifics or mention any proposed solutions, but she does list some of America's current problems: "Lost jobs, stagnant incomes, rising costs for college, dwindling retirement savings…"
Politicians Take Issue With Warren
Warren hasn't even settled into her seat in Washington, D.C., but plenty of politicians are already wondering if she was appointed in the correct way. By skipping the Senate confirmation, Obama essentially forced his first choice for Consumer Financial Protection Bureau into the job without consulting congress, thus bypassing America's system of checks and balances. If Obama decides to stick with Warren as the long-term leader of the group, the Senate will need to confirm her, which could be an uphill battle given Republicans' strong pushback against and consistent filibustering of many of the Obama administration's economic policies.
Ask a Question